10 Things I Learnt From My First Month Of Work
10 Things I Learnt From My First Month Of Work
20 April, 2015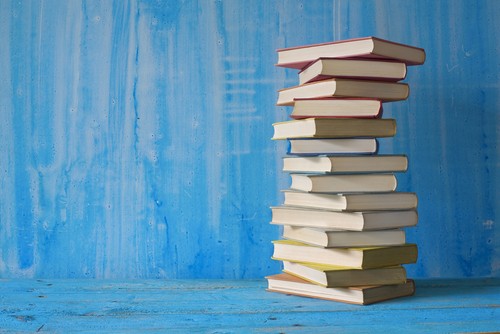 Your first month of full-time work after university will be full of fun, exhaustion, alcohol and a few hard-learnt lessons...
1.  As much as you might wish you could still stay in and watch daytime TV sometimes, being surrounded by real people at the office is SO much better than only having Philip Schofield for company.
2.  Tea is not just a delicious drink to dunk your biscuits in, but rather an absolute essential to making it through a full working day and still having energy left for the commute home.
3.  Working days are really quite long, so make sure you spend them doing something you're genuinely passionate about. Enjoying your job makes it so much easier to get up in the mornings, so take some time after university to really work out what it is you want from your career. And just remember, graduate schemes are not the only option.
4.  That image you had of getting up early to go running & make green smoothies is unlikely to ever come true. Instead, you'll sit at your desk and eat way too many snacks all day long. Note to self: Must start running.
5.  People say your university days are the best of your life, but actually, things are pretty damn great afterwards, too. New friends, independence, responsibility and, perhaps most importantly, paydays. I may have only had one so far, but it was oh so satisfying.
6.  Your hair really doesn't need washing every day. Extra sleep will always win, hands down. Dry shampoo was invented for a reason, after all.
7.  Now that I've started working, I'm even more ambitious and determined to succeed in my career than I ever was before. Be sure to enjoy these first few months and years of developing and learning from the people around you so that one day, you'll be the one calling the shots.
8.  It's important to have hobbies, as they give you something else to focus on when you leave the office. Plus, nobody likes someone who only ever talks about work. Extra-curricular is such a massive part of university-life, and graduation doesn't mean the fun has to end! Now all you have to do is pick… knitting? Kick-boxing? Mountain biking? Baking?
9.  This leads on well to my next, somewhat hard-learnt, lesson: Spare time is really at a premium when you start full-time work, so find ingenious ways to use what time you do have. That knitting I mentioned? Do it on the tube, in your lunch break, waiting for the kettle to boil…
10.  Perhaps the most important lesson of all is that those pay cheques disappear awfully quickly. Payday may briefly feel like you've won the lottery, but then you'll pay your bills, buy some food, nip to Topshop, and suddenly, you're in your overdraft again. Whoops.
————–
Instant Impact are the UK's leading graduate recruitment agency. Your perfect graduate job or internship is waiting for you, all you have to do is sign up here!
<MORE ENTERTAINMENT: 7 Student Tips To Avoid Bankrupting Yourself At Uni