Student Blogger Gemma Parry: Taking The Leap And Starting Your Own SME
Student Blogger Gemma Parry: Taking The Leap And Starting Your Own SME
24 April, 2014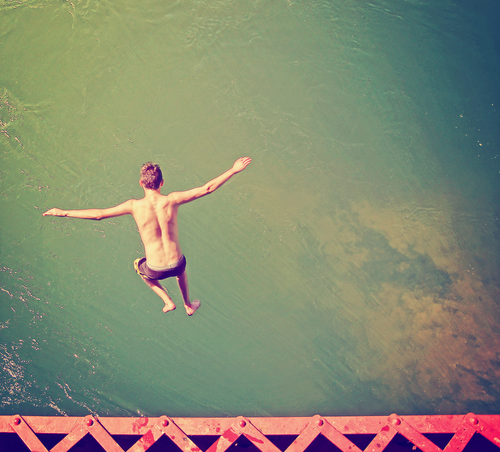 Instant Impact, the graduate recruitment agency, welcomes Gemma Parry who believes it's never too early for graduates to consider being their own boss from day one.
———————————
I've yet to graduate from university but there is a lot of talk going around my year group as we approach our final months of our degrees and wonder what we're going to do with the rest of our lives. A lot of people are planning to move back in with their parents and pick up a job until they figure this out. Some are planning to go into further education. Others are going into their dream jobs and there are those setting up their own businesses.
When we think about developing our own business the thought is admittedly a little daunting. There's the risk of a non-constant pay check, the panic that your ideas won't work, lack of time and the stress of putting together a team. But we need to weigh those fears against the positives; the freedom that only having your own business can bring, earning your own money and potentially taking a path you'll love far more than a rigid job.
In light of this I see a battle between starting up a business and becoming an employee in a company. There are risks in both.
Following the job route you risk not doing the work you love. People are happiest in a role they find rewarding, enjoyable and meaningful. These can be very hard to find in the current economic climate and in a nine to five job in a huge corporation that is simply kept up to pay the bills.
On the flip side, there are negative aspects and risks to starting your own business. Firstly, and maybe most importantly, you risk not having enough money to live on. Cut backs will ultimately have to be made. Secondly, it's true that not every aspect of running a business is pleasant. You may end up spending your time seeing to mundane details and less time on the aspects of your work that you really enjoy. But this is true to every single job out there! We need to see the bigger picture and keep moving forward.
People often say that you risk failure and stress. But these are perceived risks and mean different things to different people. We shouldn't link the word entrepreneurship to failure. For me, the risk of being an employee is generally greater than starting up your own business.
Gemma is a final year history student at Swansea University, News Editor of The Waterfront, full time blogger and Director of Public Relations for @MayflyTech. Get her on twitter here.
So if you have innovative and entrepreneurial flair why not go for it? Or begin by getting in touch with Instant Impact for experience, internships and jobs in fast growing SMEs.