5 Foods You Can Only Find In London (Probably…)
5 Foods You Can Only Find In London (Probably…)
24 July, 2015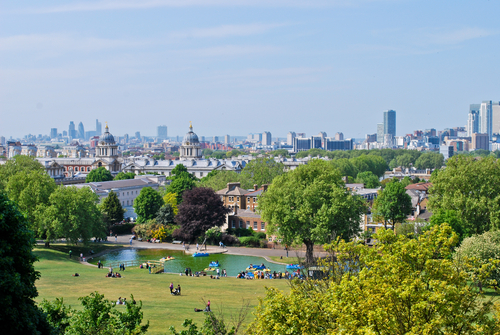 So you're a graduate who's just arrived in London ready to start your awesome internship or grad job? Well, you should fill your weekends with eating all the crazy culinary delights this city has to offer! We've rounded up the top 5 foods you will only find in London (probably... Don't hold us to that.)
1.  Biskies from Cutter & Squidge

Image Credit: Cutter & Squidge
A biskie is a hybrid of a biscuit, cookie and cake, sandwiched with a whole range of delectable fillings. Choose from delights such as 'OMG it's green' (matcha tea, white chocolate & raspberry) and Pina Colada (pineapple, coconut & pineapple chilli jam). We've had the cronut, the cruffin, the biskie… What baked goods mashups will we see next?
2.  Katsu Curry Doughnuts from The Hole Donuts

Image Credit: The Telegraph
You'll either love it or hate it, but either way you've got to try it! The East London genius behind The Hole has combined everyone's favourite sweet treat with this spicy Japanese curry and surprisingly, it actually works!
3.  Garlic Chocolate Truffles from Paul A Young Fine Chocolates

Image Credit: London Evening Standard
A simply bewildering combination of roasted garlic and chocolate ganache. Combining sweet and savoury flavours is usually pretty delicious but perhaps this one is a step too far? Head to one of their stores in Soho, Islington or Bank and decide for yourself.
4.  Battery Acid Cocktails from Bump Caves

Image Credit: London Evening Standard
Thankfully, this cocktail isn't quite a glass of battery acid. Instead, you'll receive a nice sparkling cocktail, along with a bag of citric acid and a 9V battery, which you are instructed to lick as you drink to make your tongue tingle. This one goes against everything our mothers taught us…
5.  Olive Oil & Pinenut Ice Cream from Sorbitum Ices

Image Credit: Kerbfood.com
Sorbitum Ices create some of the most inventive ice cream flavours you could possibly hope to find. You will also find concoctions like 'Juniper, Lemon Curd & Raspberry Ripple' and 'Ricotta, Strega Liquor & Fig Leaf.' Their menu changes with the seasons too, proving ice cream is definitely not just for Summer!
-----
If you love all things London, check out our other blog posts dedicated to showcasing the very best our capital has to offer...