Rob Blythe in Real Business: How to launch a company in a recession
Rob Blythe in Real Business: How to launch a company in a recession
9 April, 2013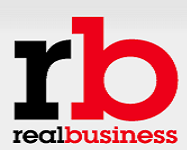 Instant Impact co-founder and Director Rob Blythe has written an article for Real business magazine entitled 'how to launch a company in a recession.' Here he discusses how Instant Impact have launched their partner company, Instant Impact US on the East Coast, and how they've done it in a recession for under £2,500.
You can read the full article below, or online here.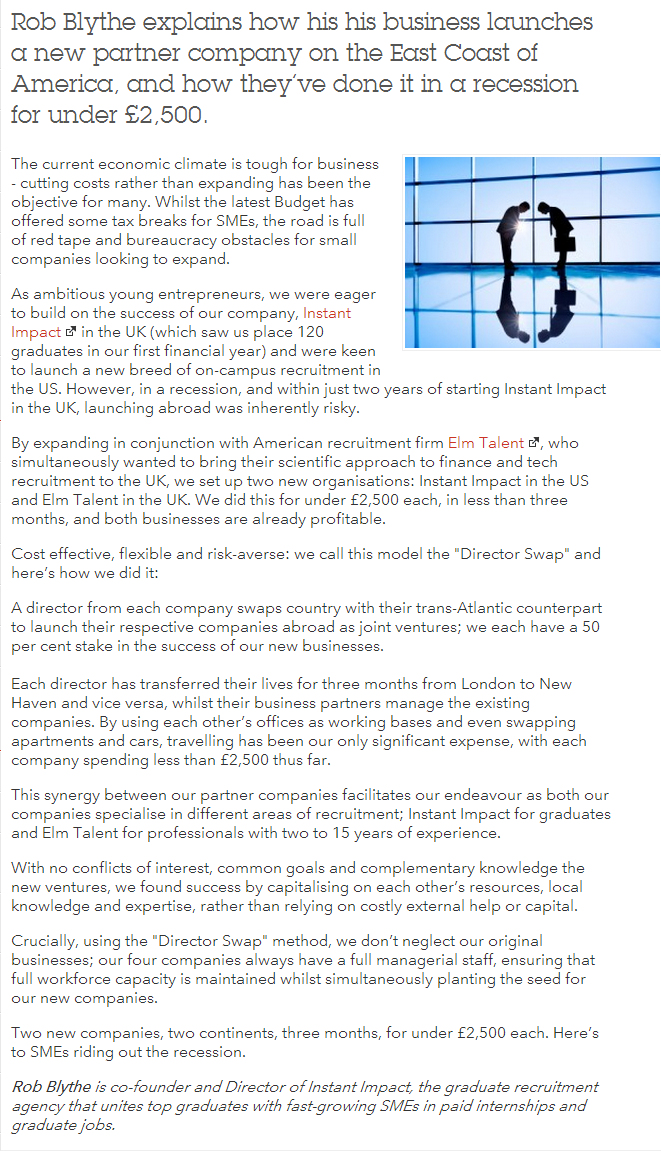 If you're looking to expand your business this year and hire graduates or recruit interns then talk to Instant Impact - the graduate recruitment agency who unite fast growing SMEs with the UK's very best students and graduates.