Instant Impact in the Independent 'Parliament in crucial unpaid internships debate'
Instant Impact in the Independent 'Parliament in crucial unpaid internships debate'
7 March, 2013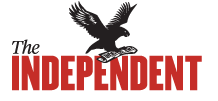 Instant Impact's Sabina Usher has written a guest article for the Independent about the 'Internships Bill'- which sought to ban the advertisement of unpaid internships and regulate the conditions of intern employment. It was written as a rallying call to Government, business and interns themselves to get behind the bill and potentially change the employment prospects of a generation.
You can read the full article below or here.

If you're a company looking to gain access to great talent to expand your workforce, then get in touch with Instant Impact, the graduate internship recruitment agency, who unite fast-growing SMEs with the UK's top students in paid internship and graduate positions, and see what we can do for you.