The Guardian: Fierce competition in the job market drives unpaid internships
The Guardian: Fierce competition in the job market drives unpaid internships
13 December, 2012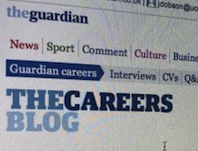 Instant Impact's Marketing Associate Lottie Unwin has written an article on
unpaid graduate internship exploitation
for The Guardian, commenting on the prospective implications of The Internships Bill on graduate recruitment.
She argues, "It is a milestone in the fight against exploitation and will help to reduce the number and visibility of unpaid work placements."
"Symbolically, it reinforces the idea that all proper work should be paid at least the national minimum wage. But it will not be enough to change the reality of the UK job market. To make long-lasting changes, interns need to drive change from the bottom up."
Otherwise, companies looking for interns will still have ways to find candidates willing to work for free. Young people need to demand minimum wage from internships and graduates to assist government measures.