The University of Bristol Boat Club – Instant Impact Winners
The University of Bristol Boat Club – Instant Impact Winners
23 January, 2014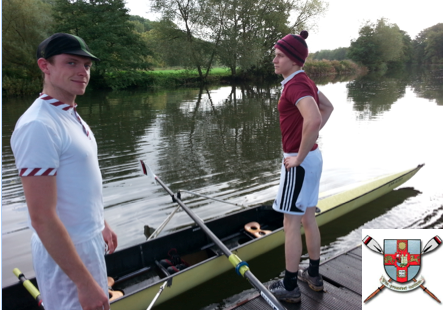 Instant Impact
, the intern recruitment agency that offer paid internships and graduate jobs with SMEs, ran a competition for university societies offering £1,500 sponsorship to the winner/s. To enter, each society had to submit a creative media piece- anything from a video or photo to a song or rap.
The University of Bristol Boat Club
triumphed with their cheerful rowing skit, racking up over 2,000
Facebook
likes. Here's what they have to say about it all...
----------------------------
Reclined on the sofa of an American chat show, Hugh Laurie once described the feeling of winning a rowing race as quite unlike that of any other sport. For Laurie this came down to the fact that rowers face backwards, as the winning crew crosses the line they are safe in the knowledge of the other crews demise since they're to able to look right at them.
Laurie of course knew what he was talking about; having been a member of the Cambridge Blue Boat he will have experienced his fair share of victories facing a backwards position. However, in the case of the Instant Impact 'winyoursponsorship' competition, here at UBBC we were afforded no such familiar luxury.
Having made it as far as the final, a round in which a range of student clubs and societies competed to gain exposure for a video of their own creation, UBBC'S entry faced determined competition from all sides. As the dust settled at the close of the competition it was clear that a number of clubs had proved themselves worthy of the judge's acclaim, the club waited with baited breath…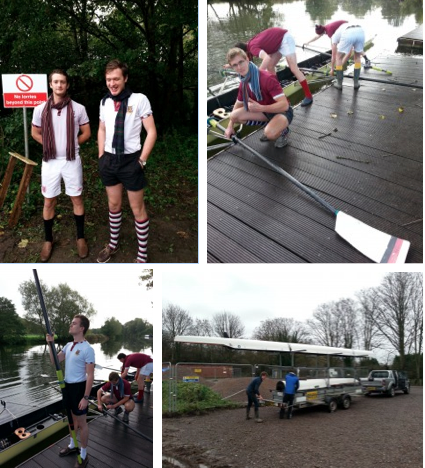 As it transpired, our efforts had been enough to secure us the lion's share of the prize and the privilege of a mutual partnership with Instant Impact. Our decision to break the mould of sports club training videos and produce a more light-hearted skit had paid off, and with the prize money has come the chance of a drastically better season for our Novice Rowers.
These two squads, comprised of those new to sport have long suffered with a fleet of boats that grow increasingly more archaic and unsuitable with each passing year. The £1,250 of Instant Impact's money is being invested in much needed repairs to the racing VIII's of our Novice Men and Women, and these boats will carry the Instant Impact logo where ever they go.
As a notable but comparatively underfunded club it is the support of sponsors such as Instant Impact that continue to enable us to punch above our weight. All of us here at UBBC would like to thank Instant Impact for their support and wish them a year unlike any other with victories and successes, in whichever direction they choose to be facing.
----------------------------
Watch their winning video here.  Instant Impact look forward to developing this partnership with The University of Bristol Boat Club- good luck competing guys!
Check out Instant Impact, the graduate recruitment agency that supports students and graduates, connecting them with internships and jobs in fast-growing SMEs. Keep in touch to learn about future competitions…