CV tips for AOL Money
CV tips for AOL Money
29 November, 2012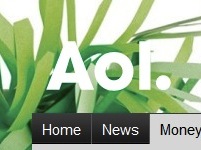 We were pleased to be asked to contribute to an article for
AOL Money
on
tips for a great CV
.
Here were our key suggestions:
1. "Try to read your CV through the eyes of a recruiter in 20 seconds," we advise. "Too much clutter, too much information or too little, all gives a really bad impression. Be selective and take time formatting.
2. "I like to see sentences started with verbs as it is much more efficient and looks proactive... For example, go with "Marketed X to Y" as opposed to "I did the marketing for X when I was at Y.
3. "Recruiters tend to use key words to search through the candidates on their books using a content management system... If they are looking for a marketing candidate with basic excel skills - lots of candidates would have basic excel, but if the word isn't on their CV, then they won't come up in the search."