Dear Diary, I Moved To London
Dear Diary, I Moved To London
8 April, 2015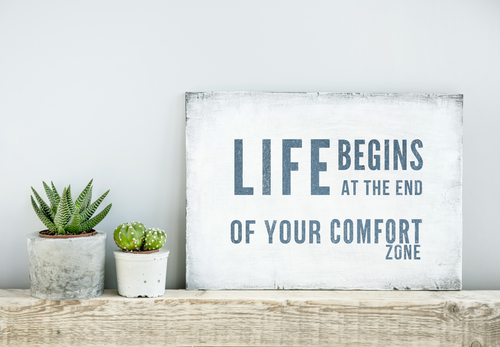 I think it's fair to say that some pretty big things have happened to me recently. After 7 months of post-university living at home, I finally scored a job down in London. But as a Manchester girl, that meant moving out, saying goodbye to my comfy life and heading off to a brand new city. No biggie.
Sadly, it hasn't all been drinking cocktails by the river, shopping on Oxford Street and having afternoon tea, so I thought I'd start to document these first few weeks of London life. Mostly so you can learn from my countless mistakes, if I'm honest.
After a stint of unemployment, complete with too much daytime TV and some pretty scarring trips to the Job Centre, securing this internship was pretty much the best thing ever. Well, that was until I realised I had 2 weeks to pack up my life, move to London, find somewhere to live and start a new job. A few weeks on, and I've so far managed 2 of those things: I did indeed move to London, and I did indeed start my job. The rest of it is still pretty up in the air.
So, my journey so far….
It all started with the dreaded task of packing. Packing up your entire life into 2 suitcases is harder than it sounds, and to be fair, it actually sounds pretty hard to start with. I packed, unpacked, repacked, cried, unpacked, cried and repacked more than I would care to admit. Turns out that there was just not enough space for 30 nail polishes or that miniature shopping basket I bought in Tiger.  In fact, there wasn't even space for a comfy pair of shoes, it now turns out. (F.Y.I. When you move to London, you'll start to walk about triple the amount of steps you did before. Good news for your Fitbit targets, bad news for your feet). I did manage to squeeze in enough work outfits that my new colleagues won't notice the frequent repetition and just enough underwear to get by, you'll be pleased to know.
So, armed with cases I could just about drag along without risking a hernia, the next task arose: Saying goodbye to my parents. When you move back home after university, it feels like someone has robbed you of your entire independence and you really struggle to fit back into the old routine. But those feelings soon die off and you begin to love your warm, clean house, the amazing food and, frankly, being looked after like you're 12 again. In my case, my parents well and truly became my best friends during those months, and saying goodbye to them in the train station was unbelievably hard. Far harder than I'd ever imagined when I was 15, dreaming of having my own house and swearing blind I'd never go home again after university, that's for sure.
And 2 hours and 8 minutes later, here I was. Stood in Euston, laden with baggage and with no home to go to. My London adventure was about to begin….
In the next 'Dear Diary…' post I'll be talking about my trials and tribulations trying to secure that elusive London flat. (Spoiler: I still don't have one).
————–
< MORE LONDON LIVING: London Living APRIL. What To See, Eat and Do.