Is Your CV Holding You Back?
Is Your CV Holding You Back?
20 May, 2015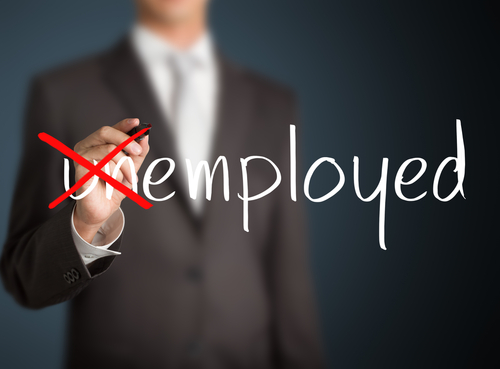 We held an informative live careers webinar on Tuesday morning to give our
students
and
grads
an insight into the mistakes they might be making on their CVs. We've seen plenty in 4 years of recruitment and believe it or not, the smallest things can deter an employer when they hire graduates.
You can tune into the recording on our YouTube channel. But if you're looking to pick up the top tips, we've listed them below. Go get that internship or job!
1) It Looks Messy!
An employer has roughly 20 seconds to glance over your CV and decide whether it's worth reading or automatically going into the reject pile. Your CV must be neat, tidy and very easy to read. Stick to one font, avoid colours, break it up into sections and make use of bullet points to break down large sections of text.
2) It's Written In The Third Person.
"Mary is a creative, driven and ambitious Durham graduate with 3 months of experience in the fashion sector. She is looking to break into a marketing career. "
We'll tell you now that this doesn't read particularly well. Are you writing a story? No you're trying to get a job. To remain professional and engage the employer, pick the first person every time. That's: I am awesome. I have awesome skills. I have had awesome experience.
3) Your Personal Statement Is Stale and Generic.
The personal statement is a tricky one.  There's always that burning need to include a synopsis of yourself for the employer. But actually it's very difficult to appear unique and original in a few sentences. How many other people are using the same adjectives to describe themselves? You guessed right. Everyone.
So don't feel like you have to include one. It's incredibly refreshing for the employer to see a CV with just the facts of your employment history and extracurricular activities. Don't include unnecessary info.
4) You've Been Shady With Your Dates
Here's one thing to remember… if you omit key details like dates from your CV an employer or recruitment consultant will fill in the blanks themselves. And they'll always expect the worst. If you write that you completed work experience in Jan 2014 this could mean you did one day, one week or the whole month.
Be specific and make the most of the experience you have. There's no need to exaggerate. Any employer will value the truth.
5) It has more than 2 pages.
A three page CV? Ew. At Instant Impact, we're big fans of the one page CV. Keep it simple and concise. Remember the 20 second rule!
6) It's lacking keywords
Everyone loves a buzz word. Including employers. Read carefully through a job spec several times to pick out the key skills they're looking for and work these into your CV.
7) Spelling and Grammar Mistakes
Need I go into this? Use spell checker, your mum, your best friend to scrutinise it for mistakes… Avoid Americanisms and make sure you are 100% comfortable with every single full stop and word. Feeling confident? Well still check ONE more time.
8) It's on a word doc, not a PDF
Word docs can look wildly different on someone else's laptop, PC or tablet. There's a chance your perfectly crafted CV can look a shambles elsewhere. Save it as a PDF just in case.
9) Your CV is irrelevant for the job you're applying for
For every application you go for, tailor your CV for the industry or sector you're interested in. Though you might not have directly relevant work experience, you can still mould your past experiences to showcase the skills need to succeed in that future career.
Try not to dwell too much on your part-time work experience either. The employer will know you gained leadership and team skills working in a bar. Don't patronise them by suggesting this will make you a better banker/ marketer/ salesman etc.
10) You've Tried To Be A Little Too Creative
Everybody loves creativity, don't get me wrong but maybe your CV isn't the right place to show it. Unless you're applying to roles in design or similar, keep it professional. We've seen some weird and wonderful creations that would make you choke on your tea!
You can show off your creativity by highlighting innovative things you've done in previous jobs. The interview stage is the best time to let 'you' shine through.
So now you've got those tips under your belt, reopen that CV and check if you've committed any of these CV sins.
Watch the live careers webinar: How Your CV Could Be Holding You Back
-----
Upload your CV to Instant Impact, the UK's leading graduate recruitment agency. We'll help you find awesome internships and graduate jobs. What could be better than that?