#CareerGoals for 2016 Graduates
#CareerGoals for 2016 Graduates
5 July, 2016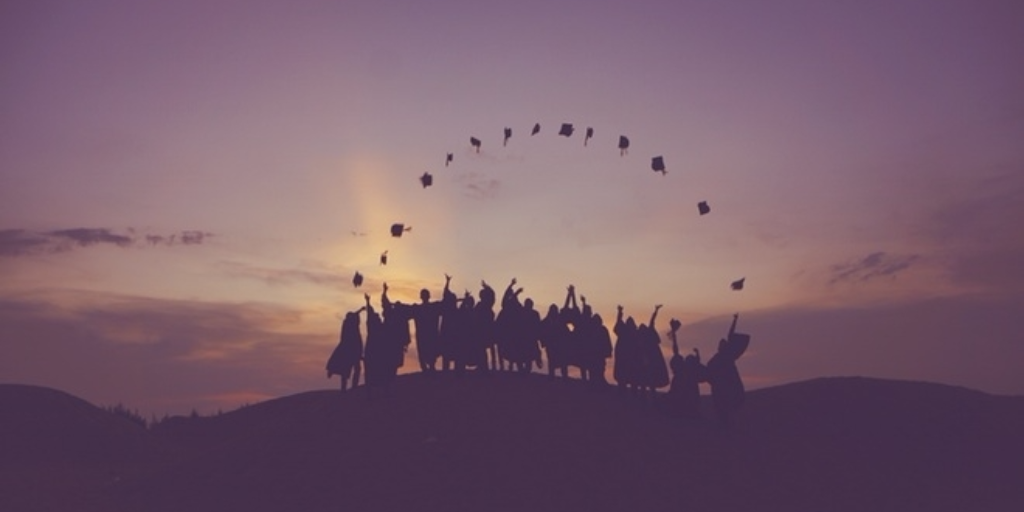 The beginning of July is always an exciting time for us here at Instant Impact, as a whole new batch of students find themselves entering graduate life. We thought we'd check out some of the stats on the thousands of 2016 graduates we have in the Instant Impact network and give you the lowdown: What is the most popular sector? Which industries have fallen out of favour? And what salary are these fresh grads hoping to get?
Most Popular Sectors of Interest
Somewhat unsurprisingly, Consulting is the most popular sector amongst 2016 graduates, with a whopping 32% of Instant Impact candidates showing an interest in the industry.  However, we still see some confusion amongst graduates about what Consulting actually is. It's undeniably a buzz-word, but if you're thinking of applying for this industry, make sure you understand what the day-to-day job actually looks like. You could make a start by reading our guide on Graduate Jobs in Strategy Consulting.
We were delighted to see Business Development ranking amongst the most popular sectors of interest, with 24% of 2016 graduates considering a career in this field. If you've so far ruled out this sector – Think again! Business Development is crucial to facilitating long-term success at any business, and is especially important for Start-ups.  If you fancy getting involved in both Sales & Marketing, creating growth strategies & networking with industry pros, be sure to read up on Graduate Jobs in Business Development.
Finally, if you still have no clue what you want to do, don't panic! You are very much not alone. In fact, 30% of 2016 graduates stated that they were flexible in what sector they would like to enter. Being open to hear about industries you may not have considered is actually a great thing for a graduate. Chances are there are hundreds of jobs that you didn't even know existed. Stay curious and be prepared to take some risks in your career – This is the only way you'll find your dream role!
Least Popular Sectors of Interest
It's to be expected that many vocational careers will be less sought after, as many graduates simply don't have the skills to enter these industries. These expectations certainly came true in our survey, with Construction (2%), Quantity Surveying (1%) and Engineering (7%) being some of the least popular sectors.
More concerning is the lack of interest in careers in IT, Technology & Web Development. All together, these 3 sectors only managed to prick the interests of 12% of our 2016 graduates. We've spoken many times about the huge skills gap we have in the UK when it comes to Technology. Given the explosion in internet-based Start-ups over the last few years, we need to do more to get students & graduates to consider Programming. If there's one sure-fire way to boost your employability in Start-ups, it's to learn coding.
Desired Starting Salaries
As you probably know by now, Instant Impact champions Start-ups & Scale-ups as the perfect companies for graduates to start their careers. Sadly, we come across lots of candidates who think that these small companies will not be able to satisfy their desire for a high salary but that is certainly not true!
Whilst most Start-ups can't compete with the hefty starting salary of large corporate graduate schemes, the progression (and therefore increased remuneration) is usually an awful lot faster, as you aren't tied to a 3-year programme and can instead progress at the rate you deserve. Not only that, according to our survey, only 1% of 2016 graduates are looking for a role with a starting salary of £30k or higher. Conversely, 96% would be happy to take a role at £20,000 per annum.  This is pretty good news for us Start-up lovers, as the average starting salary for our graduate jobs & internships is £24,000.
And that wraps up our findings around what the Class of 2016 is hoping to get from their first graduate job. How do you compare to your peers? Let us know what sector you're interested in & why over on Twitter @InstantImpactUK.
---
If you're a 2016 graduate and you know what your #CareerGoal looks like, be sure to check out our graduate jobs & internships. Still undecided on a sector? Check out our blogs on careers in PR, Advertising, Digital Marketing & more...