Graduate Jobs In… Charities & The Third Sector
Graduate Jobs In… Charities & The Third Sector
3 July, 2015
If you're passionate about helping others and want to work in a rewarding and varied industry, the third sector could be for you. There's a host of opportunities available, from huge multinational organisations to tiny local charities.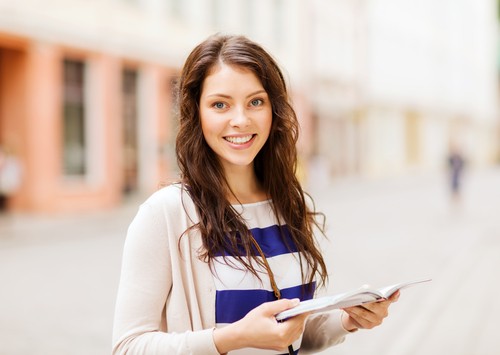 Charity Work In A Nutshell
Working within a charity or not-for-profit organisation (known collectively as the Third Sector) can be a very varied and rewarding career. Technically the group includes schools, universities, places of worship and even sport clubs. However, in this post we will focus on jobs within charities themselves, whether these be large-scale organisations or small local charities.
Competition for jobs, especially graduate positions, can be fierce. Obviously, working within the Third Sector has huge appeal – after all, who doesn't want to change the world?
What Will I Be Doing
Given the huge range of different organisations you could choose to work for, roles within the third sector are very varied. In a smaller charity you may be required to get stuck in across various different functions, whether that be marketing, fundraising, HR, events, finance, anything really. However, if you choose to join a much larger organisation, you are likely to have a more defined role and will work specifically with one function, such as PR & Communications, Research, Policy Making or Technology.
Skills & Degree
You certainly don't need a specific degree to join a Third Sector organisation, having relevant work experience is an awful lot more important.  Organisations will want tangible evidence that you will be able to add value to them and that those vital charity funds they spend on your salary will be worth it!
Candidate Profile
To work within a charity, you'll need to be personable and have a genuine passion for helping others. You should be able to show previous commitment to charity fundraising, and experience of working within the offices of a not-for-profit would be particularly beneficial.
Where Can A Career In The Third Sector Take Me?
Some large charitable organisations run graduate schemes, which have a very specific progression path. However, if you choose to join a smaller charity, your career could be much more fluid and exciting, and you'll be able to ove up the ranks as your charity grows.
Many graduates working in the third sector even have ambitions of setting up their own charity one day!
Top Three Perks
Job satisfaction – Working for a charity can be a hugely rewarding experience, as you will know that the work you do directly impacts on the lives of others.
Variety – As mentioned above, your role within a charity, especially a small, fast-growth one can include a little bit of everything. You'll certainly never get bored!
Flexibility – Working in a charity allows quite a bit of flexibility in terms of holiday and working hours. Of course, this varies from one organisation to the next but if you're someone who likes to be in charge of your own time, working in a charity could be for you.
-----
If you're interested in working in a charity, head over and check out our vacancies. All you need to do is upload your CV and you're away!