Guest Blogger Molly Bishop: 'THINK SME! Why not set up your own?!'
Guest Blogger Molly Bishop: 'THINK SME! Why not set up your own?!'
8 November, 2013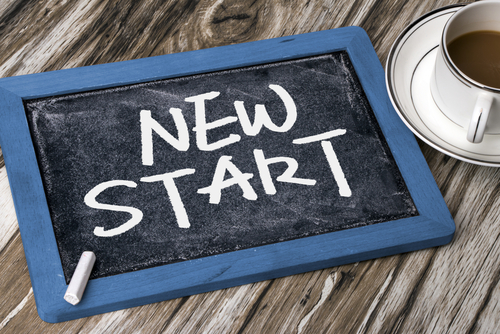 We spoke to their very own
Bristol Brand Ambassador
,
Molly Bishop,
about why students and graduates looking for paid internships and
graduate jobs
should look to SMEs who hire graduates and recruit interns for alternative post-university career paths. Or better yet, why not set up your own company? Read on:
Most people are dreading the end of their university lives and bemoaning drudge of job hunting. However, some of us take a more positive view on the matter. Graduation is (pretty much) inevitable and I have come to face it with growing excitement. I worked in a start-up during a summer placement and I know that this is the kind of work environment that I want to move into. In fact, so excited am I about entering the world of SME work that I have set up my own, DevelopMyStartup! SME (small medium enterprise) denotes a company of 1-250 people, my business fits into this on the lower end of the scale, at the moment we are just 2.
A lot of my friends think I am mad; they cannot get over the idea that I choose to create more work for myself. Madness it may be, but there is a real thrill to working in a startup. For one thing, your opinion matters and this is a real first compared to most aspects of student life. What's more, my role is not defined. Officially I am 'Marketing Director' but that's only because I wanted to put something smart on my business card. In actuality, I am marketer, office girl, accountant, designer, copyist, event planner and chief tea maker. This multiplicity constantly challenges me to learn more, improve and stay on my toes. It is a pace of work that I enjoy and thrive in.
After I graduate I am hoping to be employed (like, with money) by a slightly bigger SME. I have never seen anyone work with more passion than those who lead startups; in a time when we have come to expect apathy and anonymous corporate treatment, it makes a refreshing change. I hope that by working in an enterprise I am passionate about and continuing to learn I will be able to get real job satisfaction. I am excited to try out this career path and see where it will take me. I am looking forward to stepping out of essay-land and entering a business that is someone's dream and hopefully at some stage I can put all my efforts and expertise into starting something of my own, again.
Check out Molly's company, DevelopMyStartup.
So if you're like Molly, and looking for a paid internship or a graduate job with an SME or even looking to start your own company, then why not get in touch with Instant Impact today and see what we can do for you.