Should I Do A Masters? – An Insight For Graduates Continuing Down The Academic Path
Should I Do A Masters? – An Insight For Graduates Continuing Down The Academic Path
16 April, 2014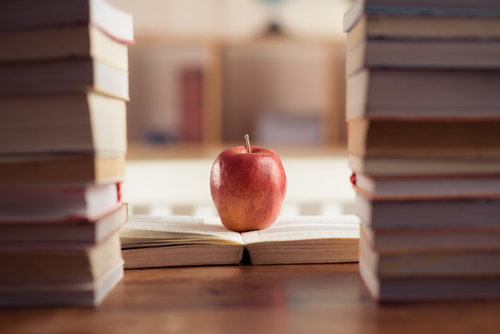 It's definitely an option that thousands of students will consider as their final year draws to a close. There are many contributing factors to confuse the decision aside from the cost and hard work involved. Here at Instant Impact, we debate the realities of extending university life to carry on studying at postgraduate level, instead of looking for
graduate jobs
.
————————–
A central focus is around employability and the belief that a masters increases the chances of securing the ideal grad job. This can be a very loose proclamation. For some career paths a masters is mandatory, but for graduates simply looking to boost their current portfolio it may not be necessary. Whilst it will add another edge and help a CV stand out, there's no guarantee of distinction from undergraduates at entry level.
Taking a masters to support a career change decision hosts a level of risk. A graduate who decides to follow a different path but has no experience can believe a masters relating to that industry will help. But it may not. The catch 22 is certainly frustrating: To get experience, you need experience. Nonetheless employers want to see skills from the work place and spending valuable time gaining another qualification could potentially be a hindrance.
Having said this, the self-discipline and maturity required for a masters are valuable transferable skills that employers won't ignore. Plenty of courses and universities offer contacts, networking opportunities and even placements useful for securing employment.
For many the end of university comes around too soon. Masters motivation can stem from a desire to further avoid the rigid business world, unemployment fear and to continue the party. These students must be assured that there are plenty of other prospects out there that aren't mundane and confining. Taking a year to travel or to secure a few internships in smaller companies gives responsibility and a real insight into discovering personal career needs.
But it must be said that there is no better reason to embark on a masters if it's driven by real passion and love for the field and a desire to further study. The chance to focus on a specific area and collaborate among others with the same mind-set provides a clear cut upgrade from first tier degrees.
So there is no definitive answer and the decision is very much tailored to the individual. Perhaps the question should instead be: 'Will a Master's degree be worth it?' Are there valid reasons aside from leaving Uni life?  If you are facing this dilemma just do your research and if you have strong belief and reason in your answer, you'll know what to do.
————————–
If you are confused about your options and opportunities after university have a look at Instant Impact, the agency who place graduates in internships and jobs at small to medium sized businesses. All roles are paid and offer hands on experience and responsibility.