A Day In The Life Of A Graduate
A Day In The Life Of A Graduate
6 October, 2014
The summer is over- since when was it October?! You've been back home for good couple of months and it seems time to start the treacherous job hunt...
 8.00 – I hit the snooze button on my alarm, getting up bright and early might have seemed like a clever idea the night before but let's face it, I'm unemployed, there's no good reason to be awake at this hour.
10.30 – Probably time to get up.  Big day of job searching ahead so its eggs on eggs this morning to get my brain in gear.
11. 30- I head out to the local Starbucks, claim my base for the day and guiltily order a grande latte. Without it I will most definitely not make it to the end of the day.
11. 45 – quick check of Facebook…
12.00 – and then twitter…
12.10- … back to Facebook…
12. 15- The Independent online is productive right?
12. 30 – I finally the muster the motivation to log onto my most recent graduate scheme application…Why do you want to pursue a career in accounting? … Rattle out some corporate dribble about the day I realised I wanted to spend my every waking hour playing around with numbers.
12.50 – I flick back to Facebook.  If I spend too long thinking about the questions on my application I start to feel a quarter life crisis taking hold.
1.30 – Tell us about a time you did the right thing in a difficult situation?....Oh yeah, I'll just talk about that time I saw someone steal a baby out of a pram and I ran down the street to save it then return it to the panic stricken mother… oh wait that never happened.
2.00 – I've got a Snapchat, is it some uplifting anecdote from one of my hilarious friends? Nope a classic 'just been hired' smiley face smiley face. Well I guess at least one of us won't be eating baked beans 'till the end of their days.
15.30 – I contemplate going to the pub across the road and getting a pint…but somehow rationalise that whilst this might have been okay back when I was a student, it most definitely isn't now.
16.00 – I give up and head for home.  Quarter life crisis has well and truly set in.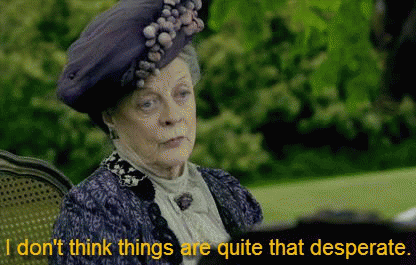 17.15- Back at home I sit down for dinner with my parents and tell them about how much progress I made towards my dream career today, missing out the section of the story where I turned off my alarm and spent half the day on Facebook...
18 30 – The pub calls, thank god! Being unemployed is more tiring than you think.
————–
This guest blog post was written by Hugo Hadcock.
Instant Impact are the UK's leading graduate recruitment agency, for full access to all our paid internships and graduate jobs click here.