How To Handle Being The Office Newbie
How To Handle Being The Office Newbie
12 March, 2015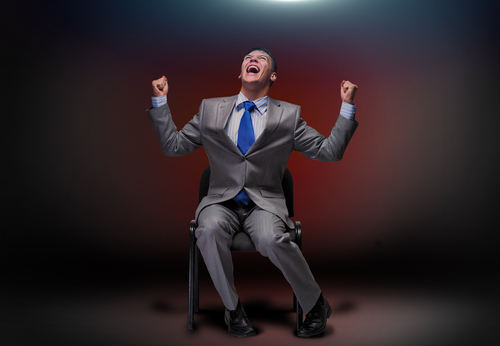 So you did it! You nailed that tricky interview, wowed your future boss and landed the dream graduate job. Go you!
Now comes perhaps the hardest part of all, actually starting your new role.  Pretty. Damn. Scary.
If you're anything like me, the following things may be running through your head right now: 'OMG what have I done, I have no clue how to do this job', 'I have a new spot. So that's that then, my colleagues are gonna hate me' or even 'I wonder if I'll be the first person in history to be fired on my first day'. Thanks, neurotic brain.
But fear not! Here at Instant Impact, we all know just how daunting those first few weeks of a graduate job or internship can be, so we're here with a few simple tips to ease your fears and hopefully your transition to working life.
1. Practice waking up
Let's face it, whether you're a student or have been living the unemployed graduate dream, you've probably not woken up before 9am in quite some time. Obviously, arriving on time to your new job is absolutely crucial, as is being awake enough to actually function at that time in the morning without having coffee on an IV drip.
Allow your body to acclimatise to these ungodly hours by waking up early for the week or so before starting your new job. Hopefully by the time your first day comes around you'll be a total morning pro.
2. Do your homework
It goes without saying that as a graduate, your employer certainly won't be expecting you to be an expert in your field, so don't worry. However, it is important to look inquisitive and actually interested by the company and business function you're working in. Follow some blogs, subscribe to a trade magazine or set up some Google alerts. Whatever floats your boat. Just make sure that when your new colleagues are talking about some ground-breaking new information that's directly related to your job, you at least understand what they're talking about.
3. Ask all the questions
Ok, so I don't know why, but when you start a new job, asking simple questions becomes the scariest thing in the world. The huge fear of appearing completely stupid is all-consuming, so you spend far too long pondering the most basic of questions. But I have great news, your new colleagues won't snub you if you ask them where the bin is. Thank god.
In all seriousness, asking questions makes you appear really interested in and engaged with your new role, so fire away.
4. Remember people's names
This one probably doesn't require much explanation.  Pay attention when people tell you their names and really try to commit them to memory. Trust me when I say that calling your new boss entirely the wrong name is not the best way to ingratiate yourself. You have been warned.
5. Just say YES
Burning all that nervous energy can make starting a new job a hugely tiring process, not to mention all those early mornings I mentioned earlier. It can therefore be tempting to run straight home from work and hit that duvet cocoon, but nope. Bad idea. In those first few weeks, make sure to go along to as many work social events as possible. These are the perfect opportunity to chat with your new work pals in a less formal setting - plus a glass of wine will do wonders for boosting your confidence, too!
6. Don't worry!
Perhaps the most important of all, don't get yourself too stressed out. No one is expecting you to come in and revolutionise the business on your first day. Give yourself some time to settle in and get to know the company a little first, and then go dazzle your boss with all your kick-ass, innovative ideas. You got this.
————–
If you're still hunting for your perfect graduate opportunity, then you've come to the right place! Instant Impact is the UK's leading Graduate Recruitment Agency and we help fast-growing SME's hire the best graduates. Sign up here to view our vacancies for jobs and internships.
< MORE CAREERS ADVICE: 5 Key Tips For Starting The Hunt After You Graduate