London Living: Instant Impact's 20 Fab Facts About Great Britain…
London Living: Instant Impact's 20 Fab Facts About Great Britain…
24 June, 2014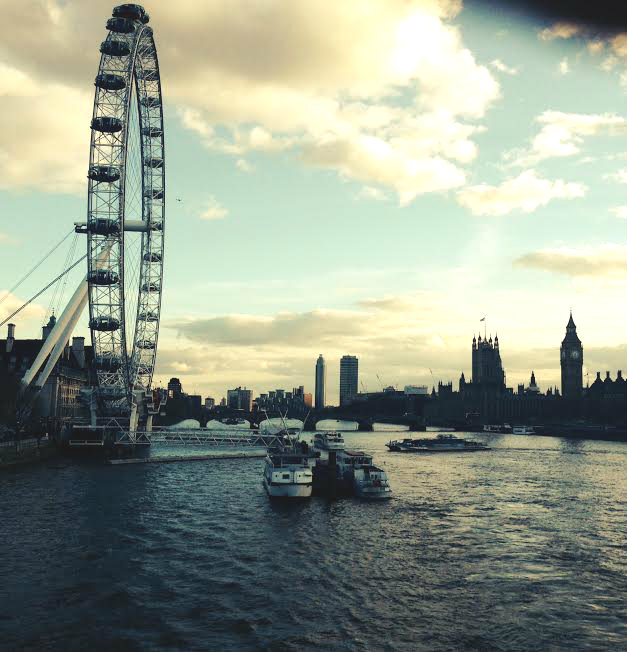 Though we're not doing too great in the football, there's plenty of other fantastic things about England! And you never know what could happen still in the world cup...
Check out Instant Impact's top 20 facts about England:
In the 14th century babies in Herefordshire were baptised in cider, on the grounds that it was cleaner than water.
Nowhere in Britain is more than 74½ miles from the sea.
Nasty, Ugley, Crackpot, Pratt's Bottom, The Bog, Boghead, Apes Dale, Brown Willy and Cockup Bottom are real places in Britain. (You can find them all on Google Earth).
British Museum tube station was a station on the London Underground's Central line and closed in 1933.
A jiff is an actual unit of time: 1/100th of a second.
Hamleys toy store was originally founded 248 years ago in 1760 by William Hamley and was called "Noah's Ark". The company took on its flagship store on Regent's Street, London in 1881.
There are only two stops on the London Underground that have all vowels in their names: South Ealing and Mansion House.
Until 1916 Harrods sold cocaine to the general public.
The only English place that has a name that ends with and exclamation mark is "Westward Ho!"
In Liverpool, it is illegal for a woman to be topless except as a clerk in a tropical fish store.
More English words begin with the letter 'S' than any other letter of the alphabet.
The Queen does not have (or need) a passport.
British people steal 430,000 gallons of hotel shampoo each year.
McDonald's opened its first restaurant in the UK in 1974. It is still there today in Woolwich, London.
Ian Fleming, who created James Bond, was also the author of children's favourite Chitty Chitty Bang Bang.
In Medieval England, animals were tried for their crimes and even punished for them.
The phrase to 'spend a penny' comes from Victorian businessman George Jennings, who agreed to install his toilets in the Crystal Palace, home of the Great Exhibition in Hyde Park, provided he could charge a penny per person.
For every 10 drinks sold in a pub in the England, 7 beers, 1 glass of wine, 1 cider and 1 cocktail are consumed.
The sandwich was invented by an English aristocrat with a passion for gambling, the Earl of Sandwich. To ensure he didn't have to stop playing and to keep his hands clean for the cards, he asked for his meat to be put between two slices of bread.
In London, the most popular tube route for tourists is Leicester Square to Covent Garden, despite the fact that it's quicker to cover this distance on foot.
————–
Amid all the football fever don't forget to sign up to our services for paid internships and graduate jobs. The UKs leading graduate recruitment agency is awlways happt to help! You can do so here: Instant Impact Apply