Student Blogger Scott Dickson: 'It's never too late to get involved at University…'
Student Blogger Scott Dickson: 'It's never too late to get involved at University…'
24 March, 2014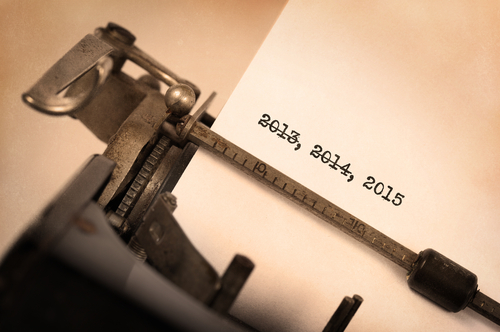 Instant Impact, the
student and graduate internship agency
, spoke to student Scott Dickson about how it is never too late to get involved at University and how in fact this can make you more employable to companies looking to hire internsand hire graduates.
--------------------------
I am sure I won't be the only student to have reached their final year and had the worrying realisation that they need more to show for their years at university than just a degree. If only nights out or reading the sidebar of shame on the Daily Mail website gave you the edge when applying for jobs. Sadly, they don't.
I acknowledged quite late that I wanted to enter journalism, where the very least you need to do is write for the university paper.  My CV needed a makeover; despite going on a year abroad that alone would not be enough to get into journalism.  I set about  the student newspaper, started a radio show and set up a blog on the Huffington Post, and in doing so, more opportunities have come my way.
What became clear to me was that it wasn't too late to involve myself in extracurricular activities. I had a few reservations about joining the student newspaper at this relatively late stage of my university career.
Indeed, at the first social I attended I was frequently mistaken for a fresher, suggesting career conscious fourth years were not the typical new addition to the paper. Despite this it has been a rewarding experience, as well as a learning one. I wouldn't claim to know the ins and outs of working as a journalist, but it is useful training and gives you transferable skills. You become aware of your audience, and putting your work in the public domain really forces you to pay attention to how you write.
On top of this, involving yourself in societies increases your exposure to different kinds of opportunities. This is a point noted by Black Swan author Nassim Taleb; he stresses the key to getting ahead in life is maximising your exposure to serendipitous opportunities.
Sadly, these opportunities don't often take the form of bumping into a recruiting agent at a cocktail party; but still, joining a society leads you down avenues you weren't previously aware of.
The newspaper receives emails from other journalists offering work experience, not to mention all kinds of advertisements for different jobs. It was also through the paper that I heard that the Huff Post were looking for student bloggers. Again, I had my reservations, but by getting involved in this has led to more opportunities, as you can watch your writing go viral and get read by a larger audience. The newspaper is also working to increase their writers' visibility on social media by including hashtags on their published work.
My experience proves it is never too late to join a club, even if you are in your final year and knee deep in dissertation work. Newspapers and blogging provide a great springboard to further opportunities, and the open nature of the internet means that more people read what you say, and even get in touch with you.
There's only one way to pick up the ropes, and that is to get involved. The sooner you start building up that portfolio of articles and online presence, the better.
--------------------------
Scott is a final year History & Politics student at the University of Edinburgh, aspiring to get involved in journalism. Check out his twitter or on the Huff Post. 
If you are a student or graduate looking for a paid internship or graduate job then get in touch our team.