Our Interns: Lucy At A Financial Publication
Our Interns: Lucy At A Financial Publication
19 May, 2014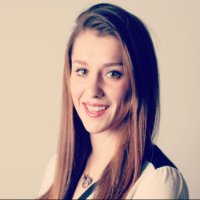 Instant Impact
, the graduate recruitment agency, placed Lucy in a company that provides financial news and advice. They have websites, magazines, events, data and research tools for consumers and professionals around the world. Lucy, a graduate from the University of Bristol, was brought in to assist a specialist team with one of their newer products.
We tuned in to see how she's getting on 3 months down the line.
————–
 Describe an average day in your job.
 As an Account Executive I have various different duties. I spend a lot of time on the phone or in meetings with clients and when I'm in the office I perform more administrative tasks, maintaining the running of our products. One great aspect of this role is that I have duties linked to the products we run, but also contribute to the wider functioning of the business in supporting different departments. I also have the opportunity to be creative whilst working on marketing campaigns.
 What was your experience of working in an SME? 
 I love working in an SME. After three months I know almost all my colleagues and everyone is very sociable. I'm given more responsibility than I would have in a larger company and the opportunities for career progression are vast. I would defiantly recommend beginning your career in an SME.
Why was Instant Impact different to other recruiters?
 I really enjoyed working with Instant Impact. In my initial consultation with my account manager, Sophie, we discussed exactly what sort of job I was looking for. Other recruiters haven't seemed to focus on my exact requirements and I felt that Instant Impact really kept these in mind throughout the whole process.
Sophie kept me updated along each step of the way and gave me useful tips and advice for interviews. I had lots of questions and she was available and helpful every time I called.
————–
If Lucy's job sounds right up your street, or you'd like to see the other opportunities then get in touch and apply. The team are a friendly bunch and really care about listening to your career dreams and goals.
We post every new vacancy across social media so don't forget to follow/like us.