Summer Internships: More Than Just Something For Your CV
Summer Internships: More Than Just Something For Your CV
10 February, 2017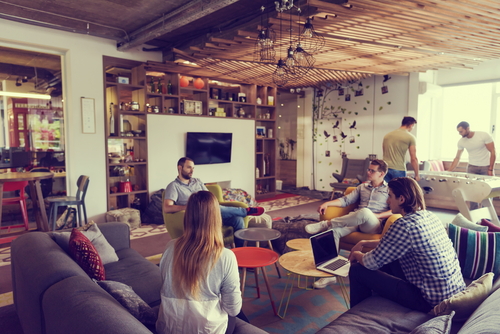 The idea of spending your summer in a tropical destination with little more than your tan lines to worry about is incredibly tempting, but in reality the summer break is often long, expensive and (if you've failed to plan properly) pretty dull. If you're keen instead to head back to university after the break having earnt some money and gained a great addition to your CV, a Summer Internship is for you.
A summer internship is a fantastic way to get some really great experience under your belt before graduating. Employers like to see you've had some professional experience, especially in an office environment- we tend to ask for a minimum of 3 months' work experience for our graduate opportunities- so it's good to get this in whilst you're still at university. You'll be able to get a good few solid months in to fully commit yourself to the role rather than trying to fit in around your studies.
It'll also be a great insight into how the company functions and what the role and sector are actually like to work in on a day-to-day basis- getting rid of any misconceptions before making any life-decisions based on them! You'll be able to get a good grasp on whether it's for you or not by doing an internship, much better than any internet research- trust us.
Through joining a company for just a few months you'll make some really great contacts that, used wisely, could help you score that graduate job at the end of final year. The six degrees of separation feels more like two degrees when you start making the most of the networks you've fostered during your student years- so get making the most of them!
Work life isn't always a 9-5 slog- and it especially won't be if you're joining a Start-up!- you'll have a lot of fun mucking in, meeting some great people and learning one hell of a lot along the way. One of the biggest benefits of working or interning at a Start-up is the awesome company culture, with perks from seriously nice offices fitted out with table tennis tables and bean bags to free lunches and drinks each week. It certainly won't be all work and no play.
So, what are you waiting for? Applications are still open to our Summer Internship Programme! 3 months of paid work experience in an awesome London Start-up, um, yes please...