The 8 Hunger Dilemmas You Face In Your Job…
The 8 Hunger Dilemmas You Face In Your Job…
9 September, 2014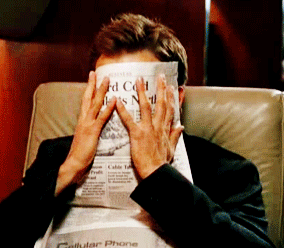 1. Your stomach rumbles in the silence of the office for everyone to hear and judge.
2. You start thinking about lunch but look at the clock and IT'S ONLY 9:20!
3. Someone is munching a snack in front of you. Cue ultimate death stare.
4. You make an embarrassing typo in an email replacing 'meeting' with 'burger'.
5. You find yourself guiltily perving through restaurant menus.
6. Someone has gone and got snacks! You trip over chairs and desks in your scramble to get to the food first.
7. It's half an hour before lunch break and you feel you can't possibly go on with life any longer.
8. When the time for food comes you wolf it down in three seconds then spend the rest of the day thinking even more about food.
————–
Instant Impact are a graduate recruitment agency specialising in internships and graduate jobs, especially placing into SMEs!
If you're hiring get in touch here.
If you're a graduate sign up here to our network to view jobs and internships across all sectors. We have great careers advice too.