Business Executive
Business Executive
In your position as a Business Executive your primary function is to win new clients for Instant Impact. You will be involved in every aspect of the sales process from first contact, through negotiation, to agreeing terms. The role requires excellence in written, telephone, and face to face communication as well as the maturity to work alongside company Directors, Recruiters and our Marketing Team to successfully build new business relationships.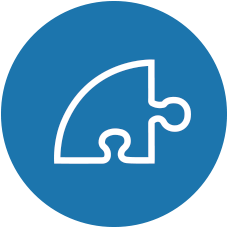 Responsibilities
Generate leads
:
You will be responsible for making first contact with a range of exciting businesses. There are many tools at your disposal and we encourage Business Executives to think creatively about interesting ways to meet new potential clients.
Email marketing:
Manage outsourced agencies to send regular email campaigns to Senior Decision Makers (SDMs) in London-based SMEs.
Use data to fine tune your reach out and to maximise success with different types of companies.
Telephone marketing:
Emails are a great way to introduce dozens of companies to Instant Impact at one time however, our targets will receive hundreds of similar emails every day. Consequently, Business Executives are expected to follow up warm leads generated through electronic reach out with calls to:
Emails that have been read, responded to, or forwarded (this is tracked by our E-CRM software)
Companies that have visited our website (this is tracked by another software)
Inbound leads – companies who have enquired on our website or those that call in to request more information
Develop leads and sign clients:
You will be responsible for developing leads into long term Instant Impact clients. This will usually involve consistent contact and negotiation over email, phone, and in person. You will need to be persistent and patient in order to close meetings as we target the most senior (and busy) people in the business.
One of the most challenging aspects of the role is that you are required to hold your own in meetings with CEOs, MDs, and Founders of some of the UK's coolest and fastest growth businesses.
Drive referrals:
The best kind of lead that we get is through the referrals that our clients give us following a positive experience. However, these rarely happen without dedicated relationship building by our Business Executives. You will be encouraged to entertain and build lasting relationships with existing clients to maximise the potential of receiving referrals.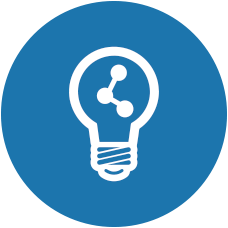 Training & Progression
We're passionate about training and developing every member of the Instant Impact team and this role is no exception. Following a two week 'boot camp' to get you settled into Instant Impact you will be eligible for a range of regular internal training courses. You will also spend much of your first couple of months accompanying senior members of the sales team to meetings and bringing them along as support to meetings that you set up. As you progress, your remuneration and responsibility will develop quickly.