Start-Up Star- Rotational Graduate Role
Start-Up Star- Rotational Graduate Role
This is an exciting and unique opportunity for confident and bright graduates who are enthusiastic to learn and grow in a fast-paced environment and get a foot-in-the-door in the start-up world! The idea is that they bring in entrepreneurial grads who can learn the business inside out and become experts in the business' operations and a significant driving force in the company's rapid development.  As this company is ever-evolving, so will your role be. They are keen to hire people who want to learn about their operations as a whole and can also flexibly provide support on all aspects of the business to foster their ambitions.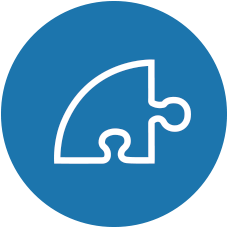 Responsibilities
You will gain unparalleled broad experience in a high-growth tech start up, working on four core areas of business operations that support its rapid development and contribute to the ultimate Goodlord customer experience:
Client Services Operations: Working in this team, you will be contacting tenants and their references to obtain documentation to support tenancy application, and analysing trends and information gathered to insure that they are a great fit for landlords and agents.
Support: The support team is an operational team, with problem-solving at its core. Far from a standard IT support call-centre role, your job will be to reduce calls coming in by identifying trends of user-issues to report to the technological development team and managing projects that maximise clients' ability to integrate the platform into the way they do business. You'll work closely with all teams to continuously make their product faster, stronger and more intuitive. In this highly varied role you'll also handle user queries and internal escalations, investigate and troubleshoot technical issues and support launches of new product features.
Growth: You will identify and approach key new clients, as the first line of communication, scanning and analysing their market database with free realm of which potential clients to target. This will involve finding the most persuasive way to introduce landlords and estate agents to Goodlord's platform, sparking their interest with phone calls and emails in order to set up appointments for the Senior Growth team to demonstrate the platform and how it can change the way they do business. You will also support the Senior Growth team and directors to develop business development strategies.
Onboarding: This team deals with all back-end operations of new clients integrating Goodlord's technological services to the way landlords and estate agents do business. You will take on a role of significant responsibility with system customisation and design tasks: customising clients' branding to be displayed on the online platforms and scrutinising rental contracts to ensure relevant and complete information is extracted for display on the online platforms, using dynamic information-tagging software.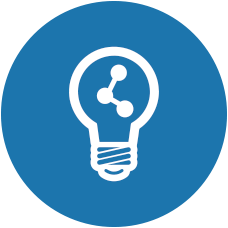 Training & Progression
You will be assigned a mentor from the senior team who will have weekly meetings with you to guide your progress within the company and actively support your professional development. You will be invited to join the team in one of the above entry roles that suits your current skills and experience best and progress throughout your other placements every 3 months. At the end of your rotational scheme, you will meet with your mentor and senior members of the team to discuss where your newfound knowledge and skills are best suited to drive the development of the business.
They operate a flat hierarchy and encourage each and every employee to make their voice heard and contribute to the wider business. Every week they have a forum, in which employees can share ideas for professional, company and personal development.