INSIGHTS
Job Seeker Resource Centre
5 Reasons To Hire An Intern This Summer
28 February, 2018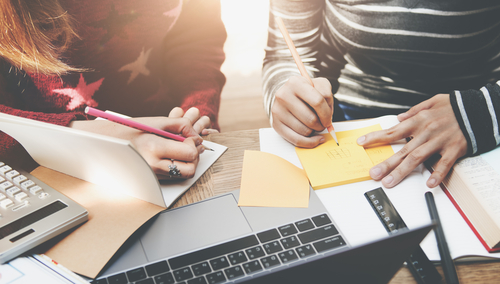 ---
1. Internships are great trial periods for future employees
An internship is a great way to suss out exactly how much potential a student or recent graduate has. You get to see their work ethic, skills and personality over an extended period of time, letting you make a sound judgement on whether they would be a good fit in a permanent role at your company. Whatsmore, if you hire a summer intern and then choose to employ them in a permanent role once they graduate, they'll rejoin the business already knowing the ropes and as a fully-fledged member of the team. This means they can start adding value to your organisation right away.
2. Interns become your biggest brand ambassadors
Before, during and after their internship, interns will spread the word about your company amongst their university networks and probably on social media too! If your business sells products or services that students would love, this is a real benefit that you shouldn't overlook! By hiring an intern, you could build awareness amongst a whole pocket of new potential customers. On top of this, if you're a supportive mentor to your intern and ensure they have a good experience, they'll also sing your praises as an employer.
3. You could benefit from a fresh new perspective on business
Your interns are studying at universities and business schools right now (or they have been very recently). They're usually up to date on the latest practices and technology, and understand how brands can effectively connect with customers on social media, for example. Chances are, your interns will be super-engaged and eager to make an impact, so they're good at challenging 'the way we've always done things' - They question outdated processes and have great suggestions for new ones.
4. Interns provide an extra set of hands
It sounds obvious, but interns will help get your projects finished! As long as tasks are delegated carefully and sufficient training is provided, interns will help your current employees meet their deadlines and goals. Hiring an intern for the summer could be the perfect way to put the wheels into motion on those ideas you've been thinking about for ages but just haven't had the time to implement. It's important to bear in mind that interns' work should equip them with new skills or educate them on your industry. So remember, interns are for more than just making coffee!
5. As for your current employees: It's their time to shine!
Teaching others helps you learn more about yourself and your leadership skills! When employees supervise juniors, it motivates them to become stronger leaders. Giving your current employees the responsibility to look after interns is a great moral booster for the team and will create leaders within your business.
---
Considering hiring a summer intern this year? Why not advertise your internship FOR FREE through Instant Impact and benefit from social media and email promotion to our database of over 75,000 relevant candidates!? Just submit your internship vacancy here.
---
---
BACKK TO JOB SEEKER RESOURCE CENTRE
---