5 Signs It's Time To Look For A New Job
5 Signs It's Time To Look For A New Job
13 March, 2019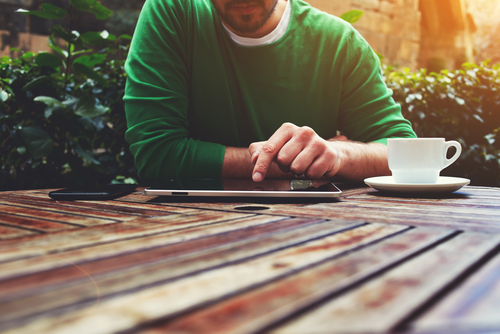 Sometimes it happens overnight and sometimes it's a slow process that builds up for a number of different reasons. Either way, at some point in your working life you might feel as if it's time to change up your career and look for a new job.
Whether that be a complete change of direction, a mix up in the department you work in or a new company culture that you crave, this is certainly an exciting time!
Not all jobs are forever, and it's important to recognise when a career path is no longer suited to you, or you have outgrown it. In an ideal situation, internal job movement is a great first step when you want to change your career, however this isn't always possible.
If you agree with any of the below statements then it could be a sign that its time to change your career...
You start to dread your alarm
It can be normal to dread the Monday morning wake-up call, especially after a great weekend or some time off. But, if you're dreading your alarm every single day, this could be a sign that it's time for a shake up.
Whilst a good work/life balance is important overall, becoming that person who lives for the weekend on a Monday morning is not a positive way to start your week. It's probably a sign that you should start looking at what motivates you in the work place and make some positive changes.
Think about what it is that you dread the most. If you find that pretty much every aspect of your current role is starting to get dire and dull, take control and make the change to your career that is needed.
You're demotivated
You might start to find yourself daydreaming at work, watching the clock and taking more and more breaks as a form of distraction.
Whilst it's healthy to take breaks during your working day in order to boost productivity, if you find that you're looking for excuses to take time out and hang about in the kitchen for prolonged chats, this could be a sign that you're too bored in your role.
It's not unusual for the odd morning or afternoon to drag if your work day is a little slow. However, if you find that both your mornings and afternoons start to drag more frequently, this demonstrates that it might be time to look for a new job more suited to you and what you want to achieve.
You feel too comfortable
It's pretty easy to settle into a nice, comfortable, laid-back routine. Especially if you've been in your current job for a little time. However, the novelty of a fairly relaxed work schedule can often become tiresome as tasks become less and less satisfying or challenging.
You might even start to feel undervalued on a day-to-day basis, which can lead to stronger feelings of dissatisfaction.
The positive of situations like these is that you can pinpoint areas that do and do not work for you within your career. It also means that you can focus on specific aspects within the role as you search for a new job.
You're jealous of friends in other roles
It's never a good sign to be jealous of your friends' careers. Becoming envious of what your friends are achieving at work and the successes within their careers can sometimes be the constructive wake-up call and motivation that you never knew you needed.
You no longer care about your job
If you find yourself daydreaming about handing in your notice, new challenges and different career paths, then this is a big sign that you need to be proactive and make an important change.
You might notice that you become slower with your everyday tasks and that things start to fall behind schedule a little. It may be that you're not trying whole heartedly within your role like you used to be.
When you have no passion for your career, this can massively impact your life outside of your job too. Seeing as you spend so much of your time at work, relationships with friends might start to suffer and the negative work situation may well start to have an impact on your mental and physical health too.
Is it time to change your career?
Acknowledging that it's time for a career change and taking those first steps can often feel like a daunting challenge. However, if you've given your situation a lot of thought and agree with the above statements, then it might be best to make the leap.  Create a plan, get networking, research roles and get to work on revamping your CV and cover letter!
CV-Library is a fast growing job board and advertises hundreds of thousands of roles every month, from IT to teaching. It also owns a range of sector specific career sites, including JobsMedical