Figuring Out The London Flat Hunt
Figuring Out The London Flat Hunt
5 August, 2015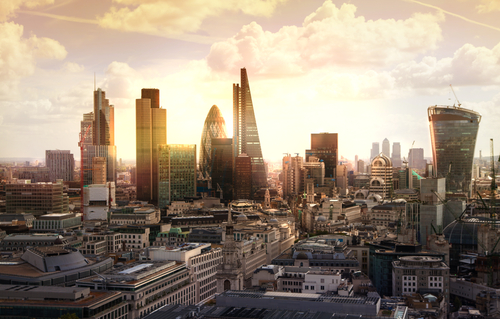 When you move to London as a
graduate
, you will inevitably have to navigate the crazy world of London flat hunting. It's stressful. It's scary. It's frustrating. Competition for rental properties is fierce and the prices are nothing short of bewildering.
But with a cool head and an organised method, you are sure to find the right property for you. Sadly, we are unable to guarantee how many tears will be shed in the process.
Follow these simple tips to help make the process just a little easier:
Sofa surfing is the way to go. Trying to flat hunt whilst you're not even based in the city is nigh on impossible, as places get snapped up before you can even arrange a viewing.
Decide early on whether you want to rent a whole property and share with friends or simply find a room within an existing house share.
Work out your budget. Think about tax, student loan repayments and bills before deciding how much you can afford on rent. Trust us, eating baked beans out of a tin in a super plush pad is really not fun. Make sure you'll still have enough money to actually enjoy all that London has to offer.
If you decide to rent a whole property with friends:
Sign up to as many rental estate agencies as you can. Sure, you'll get incessant emails and phone calls but you need to stay ahead of the game and have access to as many properties as possible.
Be aware of estate agency fees. Some agencies charge much more than others, so think carefully when deciding who to go with, as you could end up shelling out over £1,000 in fees, inventory checks and references.
Once you get to the stage of making an offer, make sure to be very specific. If there's a certain piece of furniture you would like in the property, or something that needs repairing before your move-in date – write it down! This way you won't suffer a nasty shock when you turn up to find the bed has disappeared.
Don't forget your own selling points. If you and your friends have known each other for years and years or have lived together before, that looks great in the eyes of a landlord. They can be sure you're not going to have a huge bust-up, break all the lamps and then run away without paying the rent. Prove how risk-free you are!
If you decide to rent a room within a house share:
Use Spareroom.co.uk. This is by far the best and most trustworthy flatshare website. Request to view as many rooms as you can manage, as they get snapped up very quickly.
Be realistic. If a listing looks too good to be true, it probably is.
Don't forget that you're not just assessing the flat itself, you're assessing the people too. Sure, the size of the bedroom and the amount of wardrobe space is pretty crucial, but be sure to spend time chatting with the other tenants, too. You need to be sure that they're people you would want to live with and could be around 24/7.
-----
If you're graduate job is starting soon and you're preparing to move to the capital, check out Instant Impact's Graduate Guide To London. This comprehensive guide to the city will tell you all you need to know about where to live, what to do and how to find a flat!