Graduation's here! Time to celebrate…
5 July, 2016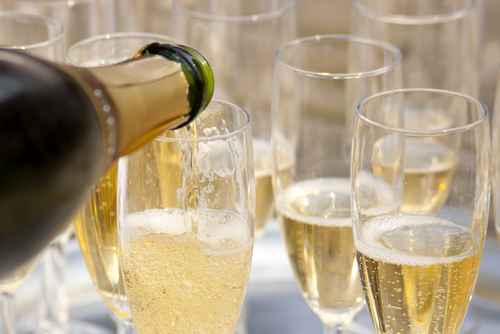 ---
You've graduated! Congratulations! No matter your final grade it's important to take a step back on graduation and bask in the glow of having committed a good three, four, maybe even more, years of hard work to studying a degree- And now you're finished! It's an accomplishment that you shouldn't just let pass by without due diligence because it is an amazing achievement.
Hopefully you've had a great time and it has truly been a once in a lifetime experience, but we don't buy into the sentiment that your university years are the best of your life. Trust us, there's still so much to look forward to, your twenties are a really exciting time with lots to experience and learn. So for once we aren't giving you advice on how to get a graduate job and instead simply telling you to go out and enjoy yourself- Because you deserve it.
Make sure you make the most of this milestone and properly celebrate before you start your graduate job or the search for it. Here's a few of our favourite London activities to get up to if you're celebrating in the capital this summer…
Days out
Now you're no longer banished to the dark realms of the library a day out this summer always feels like a treat- if the rain holds off that is… A trip down the Thames is a great way of getting out and seeing the sights the city, and for once, travelling in London is actually fun. There's lots of them to choose from but what more do you want than travelling down the Thames in a giant duck, as the Duck Tours offers! When the weather isn't quite suitable for heading out on the water it maybe wiser to take shelter in one of London's many exhibitions. Moving away from the beaten track, there's the more weird and wonderful museums, such as the Grant Museum of Zoology, found in the UCL complex and filled to the brim with skeletons, taxidermy and jars of preserved creatures- you'll be sure to have an interesting, if not slightly disturbing, afternoon.
Eating out
What better way to celebrate than indulging in a delicious meal? Perhaps a delicious lunch at Ottolenghi, with a selection of salads to die for, you can feel you're being healthy whilst you indulge… Until you get to the dessert that is. Or maybe a burger and chips is more your cup of tea in which case we highly recommend scouting out an Honest Burger. And be sure to get some onion rings!
Bars
A drink or two is a great way to blow steam after completing exams. By now you might be pretty sick of nights spent in your student union so why not try one of these instead? For those summer evenings try out an awesome rooftop bar, like Queen of Hoxton. If you're missing the prices of your SU bar, seek out a Simmons, with prices during happy hour, which goes all the way up to 9pm, that'll be just as good!
---
When the fun starts to wind down be sure to sign up with us to get a helping hand during the search for your perfect graduate job.
---
---
Back to blog posts
---