Instant Impact Unwraps Consulting
Instant Impact Unwraps Consulting
28 October, 2014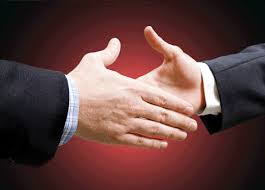 For freshers and graduates alike consulting is one of the most sought after professions.  With many firms boasting competitive salaries and the glamorous promise of working with FTSE 100 clients it is no wonder that so many University leavers aspire to take this career path.
A consultant's selling point is their ability to solve problems; consultants offer their advice and problem solving skills to clients in need of their skills or a fresh perspective on an issue.  Corporations, governments and not for profit organisations hire consulting firms to solve such problems and implement solutions for them.  Whilst these problems vary hugely depending on the industry and sector, they are all issues which cannot be addressed by internal hires.
But what exactly does a consultant do?  Many confuse this profession for one of mere problem identification.  However let's face it, most people can identify a problem when placed in front of them.  As a consultant you must be able to go beyond this, to think creatively in order to solve complex issues, implement your solutions and see them through to success.
Although the day to day skills of a consultant varies incredibly depending on specialisation, the overarching skill set required is very similar.  Being able to demonstrate that you possess these skills through carefully selected examples will be essential for gaining any internship or job in this industry.
You will need to provide evidence that you are a social creature, and not a recluse.   Consultants work as closely with their clients as they do their colleagues, you will need to be able to work well as a team and form strategic relationships with your clients.  Therefore emphasizing instances where you have demonstrated teamwork, leadership and effective communication are essential in proving your cut out for a people heavy role.
An obvious but often overlooked skill is a general understanding of how businesses, particularly consultancies function.  A good way of developing this understanding which will also serve you well at assessment centres,  is to try and get involved in case study competitions or projects at your Uni.  Being able to demonstrate you can come up with a hypothesis and recommendation will show a thorough understanding of the profession and what will be required of you and give you some great examples of where you have worked as part of a team!
Multitasking and good organisational skills are another essential.  You will need to be able to organise your time successfully in order to juggle multiple tasks without getting behind.  Consultancies are not known for being relaxing work places, with every day bringing different challenges.  For many this is part of the attraction of the job, and it will require you to become incredibly efficient with your time. Good time management will also be essential for maintaining a healthy work life balance. Consultants work notoriously long hours in order to meet client expectations, so this is probably not the profession for you if you have issues with working longer than 9-5.
Other strengths to emphasize are numerical and analytical problem solving skills; As a consultant you will be expected to be able to interpret data and use it to draw conclusions and recommendations.  Fortunately you will have the opportunity to practise and demonstrate most of these skills at university.  Few degree courses lack team work at some point so make sure you are getting involved in group projects so that you can talk about how you personally effected the team.  Many consultancies have large campus presences and affiliations with top UK universities so make sure that these visits are firmly in your diary.  Attend case study workshops, get involved with a society and take on leadership and responsibility.
Instant Impact, the graduate recruitment agency, regularly have jobs and internship opportunities in consultancy so if this is an area you are passionate about make sure to sign up with us.  As well as being able to access these opportunities, if you tell us Consultancy is your thing we will notify you when opportunities appear we think would be perfect for you!
————–
Instant Impact are the UK's leading graduate recruitment agency, for full access to all our paid internships and graduate jobs click here.