London Living: DECEMBER What To See, Eat and Do.
London Living: DECEMBER What To See, Eat and Do.
2 December, 2014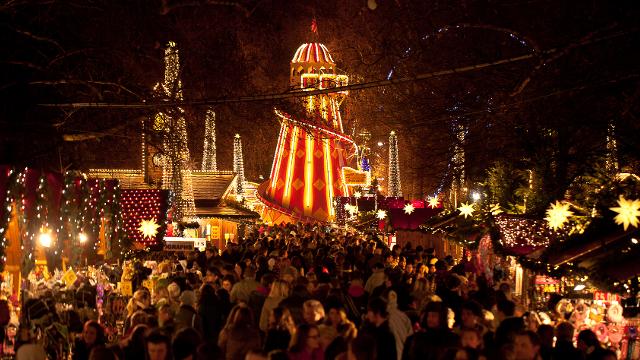 The Christmas period is well and truly upon us! Sip mulled wine with Fortnum and Mason at Somerset House, indulge in some late night Christmas shopping on Regents Street beneath the canopy of lights or get your foodie on with everything from Nordic festive treats to Bavarian!  December is one of the best times of the year to be in London, and with so many events to choose from you had better start planning your month or yule be sorry... (ha ha ha).
Southbank Centre's Winter Festival 
Get lost in the Christmas tree maze, snuggle up in the Rekorderlig Cider Lodge and eat everything at the Christmas market!  If you're willing to pay, you can also check out the  La Soirée circus and burlesque show, bringing children a long to this one is not recommended...  300  German Spruce tree's make up the  labyrinth like maze!   If you make it out, be  sure you head down once the sun has dipped to see Australian artist Amanda Parer's ephemeral, glowing,bunny rabbit installations on the lawn!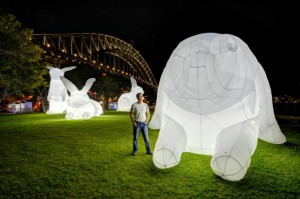 (image source:http://media.timeout.com/images/resizeBestFit/101779403/660/370/image.jpg)
Edward Scissor Hands At Sadler's Wells
Matthew Bourne's adaptation of Tim Burton's gothic Christmas classic opens on the 2nd of December at Sadler's Wells.  The combination of Bourne's choreography with Danny Elfman's music  is set to be nothing short of spellbinding!
Winter Wonderland 
Head down to Hyde Park for a lot of beer and a lot of rides! This one is  a bit of a no brainer even if you do have to battle through the crowds to get in!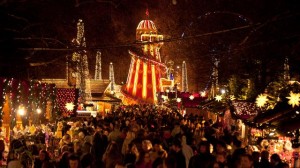 (Image source: http://cdn.londonandpartners.com/asset/252b16961c47f99a0c5eef5e6166d252.jpg)
Night Tales, Shoreditch 
It's been quickly dubbed winter's coolest pop up,  10,000 sq/ft of Shoreditch car park has been transformed into a Mecca for street food, hot cocktails and music.  For 7 weeks only, you can sip bespoke cocktails in a choice of three new concept bars, chalets and wild gardens.   Music is brought by a host of London's coolest house, disco and funk  acts so if you're looking for something a little off the beaten track this December, this one is for you!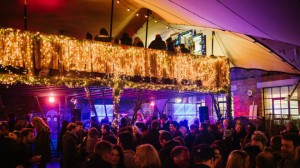 (image source: http://media.timeout.com/images/101783317/660/370/image.jpg)
A Georgian Christmas, at the Geffyre Museum, Hoxton 
Transport yourself back through 400 years of English festive traditions at the Geffyre museum.  The museum's 11 period rooms are decorated in authentic Christmas decorations , allowing you to step back into the festive living rooms of the British middle class through the ages!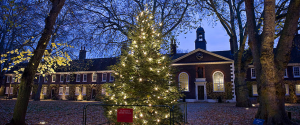 (image source, http://www.geffrye-museum.org.uk/thumbnailgenerator.ashx?id=27386&width=932&height=2000&method=Limit&background=0&corners=0&cornerradius=0&type=Png&quality=80&h=9B43DE34375AF8EA2162A977B2A7D22&units=Pixel )
Enchanted Nordic Yulefest
Ascend the staircase into a Nordic winter wonderland hidden within a Shoreditch studio!  Snuggle down in sheep skins beneath the birch tree's for brunch or dinner served up by Scandi restaurant Fika.  The Evening Standard has dubbed it one of the best Christmas party venue's of the year,  boasting a 4 course Nordic dinner, festive cocktails and 'unbridled tomfoolery' this is not one to be missed!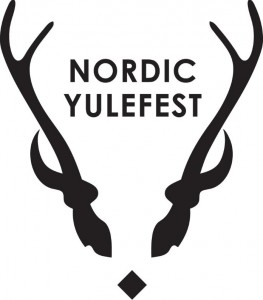 Twilight Tours of 18 Stafford Terrace 
Once the home of  Edward L Sambourne, his wife Marion and their children and servants.  Number 18 Stafford Terrace is one of the best preserved examples of a 19th century home in London,  having retained its stunning Aesthetic Movement interiors.  During December the Twilight Tours immerse you in a night of 'intrigue and drama' as you are transported back to 19th C London through a performance based on material from the family diary!
————–
Instant Impact are the UK's leading graduate recruitment agency. We connect employers looking to hire with the top graduates.