London Living: JULY. What To See, Eat & Do.
1 July, 2016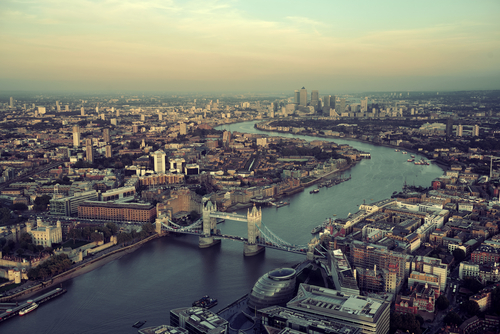 ---
As the university year comes to an end, exam results come in and graduation approaches, don't just focus on your career, have some fun in the sun in London.
The weather has recently been spattered with rain but the forecast is set for warmth and sunshine in July. To account for blue skies, sunshine or the odd shower of rain, here are a variety of indoor and outdoor activities to keep you entertained.
London Zoo's Sunset Safari
Don't have the time to go travelling abroad before starting your graduate job? Or not able to afford the hefty price of it? Worry not. Even in the centre of London you can escape into the warm depths of a safari with The London Zoo's Sunset Safari. As the sun goes down, be entertained by animal themed acrobats, food, music, face painting and, of course, watch the animals at the zoo being fed and hear live talks about them.
Where: London Zoo, Regent's Park
When: 1 July, 8 July and 15 July
Cost: adult tickets between £15 and £22.50, child tickets between £11.25 and £17 (depending on date of visit selected)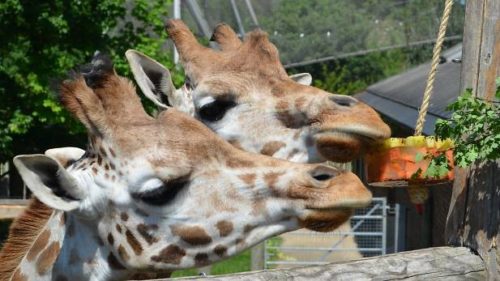 ArcelorMittal Orbit slide
Remember the 2012 Olympics when you were just starting university or A-Levels? Four years went so fast and now your university experience is finishing and the real world awaits. Whilst you've been at university working hard, the 178 metre long slide wrapped around the ArcelorMittal Orbit has been readying for its opening which is now upon us. Don the elbow pads and foam helmet and oversee the stunning views of London as you move through the 12 twists and turns of the slide.
Where: Queen Elizabeth Olympic Park, Stratford
When: 10.30am-6pm Monday to Friday
Cost: adult ticket £15, student ticket £12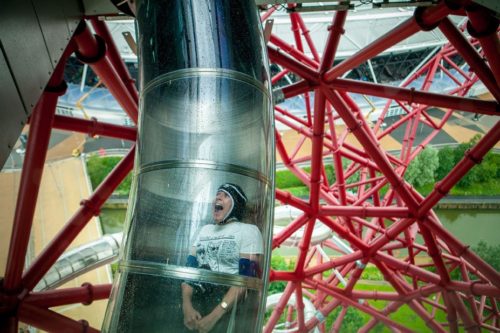 Harry Potter and the Cursed Child
Just when you got used to the Harry Potter film franchise, which saw you through your childhood and teenage years, having ended, an eighth story is being presented as one play in two parts, intended to be seen in the same day or two consecutive evenings, at the Palace Theatre. Set nineteen years after the seventh book, the play sees Harry grapple with life as an overworked employee of the Ministry of Magic and a father of three with his youngest son struggling under his father's legacy. Perhaps a taster of what life could be like for current graduates in nineteen years, but probably more of an escape into a world of magic and mystery, Harry Potter and the Cursed Child will be worth a watch if the book and film franchise are anything to go by.
Where: The Palace Theatre, Shaftesbury Avenue
When: Previews throughout July with official opening in August
Cost: Every Friday 40 tickets are released for shows during the next week, tickets throughout the preview season of July are from £30 for both parts.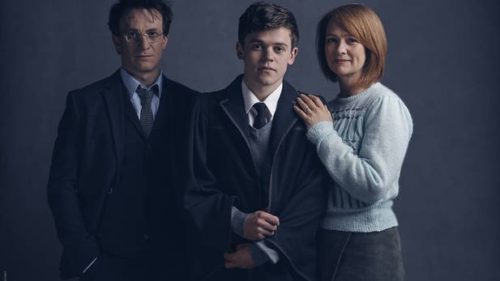 The Gardening Society Rooftop Pop-Up at John Lewis
Escape the hustle and bustle of busy shoppers on Oxford Street to John Lewis's roof top retreat, the Gardening Society. The rooftop has been transformed into a summer haven with a blossoming garden, activities like yoga, a coffee shop, a bar and a pop-up restaurant which rotates each month. In July the Gardening Society welcomes B.O.B's Lobster. Whether you want a break from a summer shopping spree or want to make a day of it, the Garden Society is the perfect way to escape London and feel the warmth and relaxation of summer.
Where: John Lewis, Oxford Street
When: Monday-Wednesday 12 noon - 8pm, Thursday-Saturday 12 noon - 10pm, Sunday 12 noon - 6pm (until 4th September)
Cost: not specified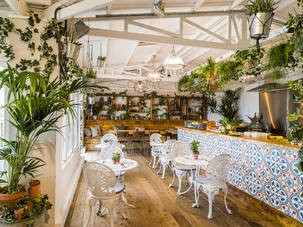 Fire! Fire! Exhibition at the London Museum
With London packed full of free museums, why not take a trip into the past this summer? This is what the Fire! Fire! exhibition at the Museum of London aims to do. To mark the 350th anniversary of the Great Fire of London which ignited on 2 September 1666, rarely seen artifacts like burnt padlocks and keys are being displayed alongside hands on exhibits demonstrating what London felt like before, during and after the fire.
Where: Museum of London, Smithfield
When: 10am-6pm from 23 July
Cost: £5 under 16s, £6.40 concessions, £8 adults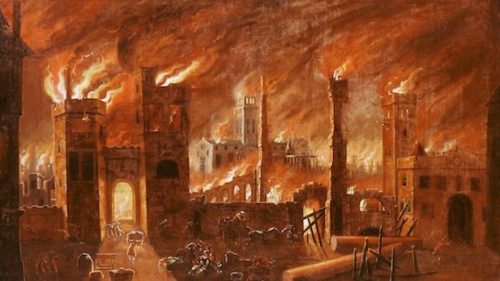 Written by an Instant Impact Brand Ambassador, Pernia Price
---
When you're ready to get on it with the job search, remember that we're here to help! Sign up with us and browse our vacancies to launch your career with a Start-up or Scale-up company.
---
---
Back to blog posts
---