London Living: MAY. What To See, Eat And Do
London Living: MAY. What To See, Eat And Do
14 May, 2015
What a time to be a Londoner, eh? Sun and blue skies = happy, happy vibes.
May has already kicked off to a fantastic start, especially for those of you who managed to catch the Bunny Show Jumping event at the London Pet Show last weekend. Yep, that's a thing.
However, there's still so much fun yet to come this month, so we've rounded up our picks of the top events, shops and foodie delights to see you through May.
1.  IBikeLondon Night Ride – 15th May, 7pm.

Photo Credit: IBikeLondon.com
A 25km bike ride, ending in one epic 'Bike Party' in town. They'll be music bikes pumping out tunes throughout the course (which is complete with 'dance stops', where you can dismount and throw some shapes). The most fun you can have on two wheels.
This event is completely free, so grab your fave cycling buddies, stick some glow sticks in your spokes and head on down!
Where: Starts at BFI Southbank, under Waterloo Bridge, SE1 8XT
When: Friday 15th May, 7pm
Cost: Free
2.  The House of Peroni – From May 14

Photo Credit: londonpopups.com
This classic Italian beer brand are heading to London once again to create a themed venue offering specialist menus and classes. If you're feeling especially spendy, you could fork out for the six-course tasting menu by Michelin-starred chef, Accursio Craparo.
For those of us with a little less cash to splash, head over on a Friday night to sample the Sicilian street food menu or catch an Italian film screening on a Tuesday night.
Where: The Boiler House, Brick Lane
When: Thurs 14th May – Weds 10th June
Cost: Varied
 3.  BOB by Dawn O'Porter Pop-Up Shop – Until Tues 26th May

Photo Credit: The Standard
Writer and TV presenter Dawn O'Porter has taken her love of all things vintage and set up a pop-up shop, BOB, in Covent Garden. She's selling a whole host of amazing vintage finds, as well as pieces from her own brand-new line, BOB By Dawn O'Porter. Contemporary pieces created using traditional sewing techniques – how delightful! Items from this line are pretty pricey, but you can grab some great vintage pieces for under £50.  Plus, Dawn herself will be their dishing out her vintage styling tips. Great opportunity for a selfie, too…
Where: 35 Monmouth Street, Covent Garden
When: Tues 26th May
Cost: Depends what you buy!
 4.  ABBA: Dancing Queen Urban Food Fest – 16th May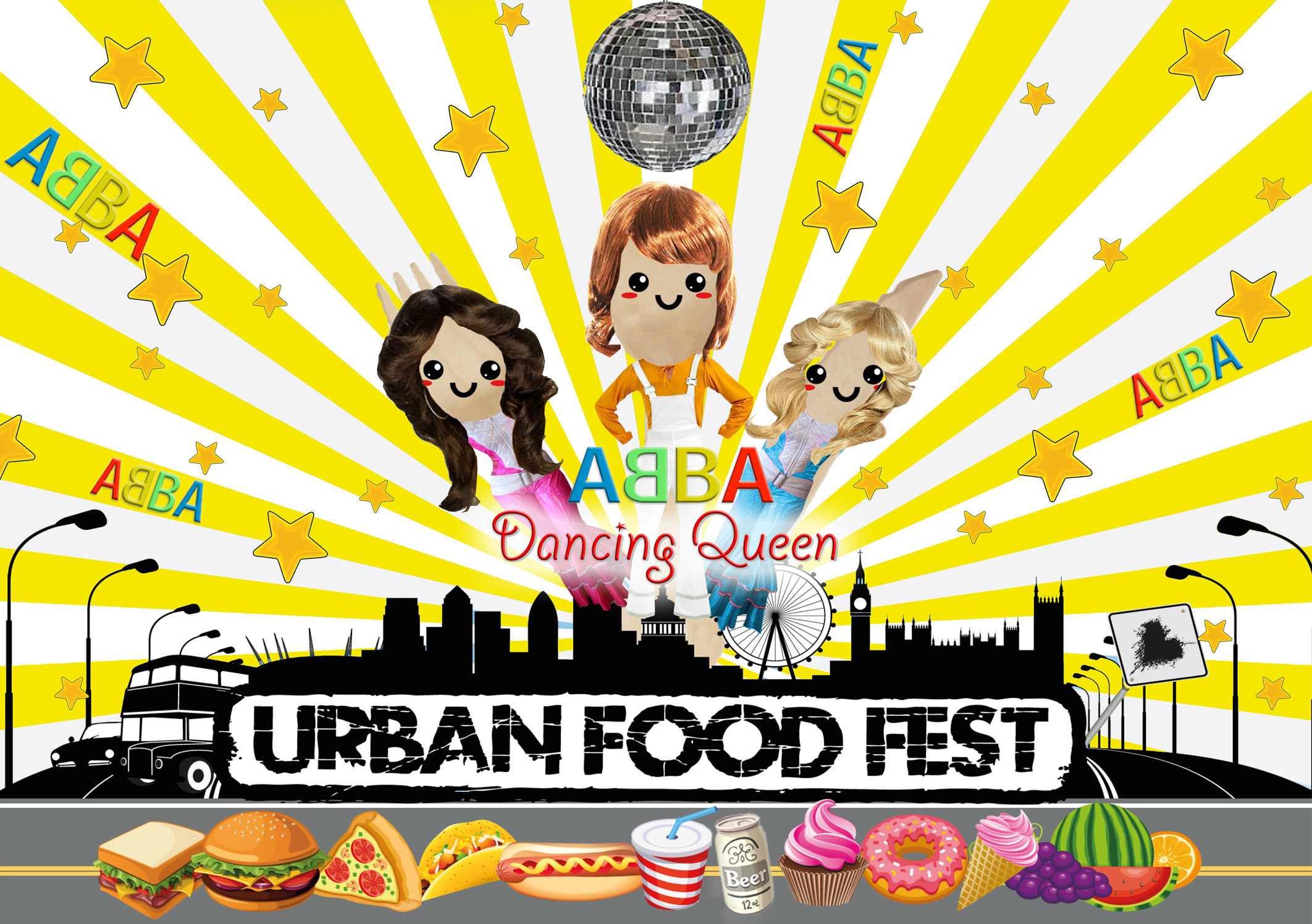 Photo Credit: urbanfoodfest.com
The Urban Food Fest takes place every Saturday night during summer in Shoreditch, with 15 different stalls selling local street food dishes, craft beer and exclusive cocktails. However, head down on Saturday 16th May and you'll find something even more special: An ABBA-themed, food-filled evening. The food will all be ABBA related (don't ask how, you'll have to go there to find out…). Should you need any more persuasion, every visitor who's decked out in fancy dress will receive a free cocktail or craft beer!
Where: 162-167 Shoreditch High Street
When: Saturday 16th May, 5pm to Midnight
Cost: Free admission
 5.  IKEA's Pop-Up Breakfast In Bed Café – May 18 to May 20

Photo Credit: lo-pa.com
We've really saved the best till last here: A pop-up Breakfast-in-bed café hosted by IKEA. From 7am till noon, you can book a bed (doubles and singles available) and enjoy a delicious Scandinavian breakfast delivered straight to you. After midday, you can simply book a bed to enjoy a nice afternoon nap. Genius.
What's more, there'll be sleep experts on-hand, giving one-to-one consultations on how to improve your sleeping habits.
Concept cafes are all the rage in London right now, but this one is our favourite so far. Thanks, IKEA!
Where: Blackall Studios, Leonard Street, Shoreditch
When: Mon 18th May – Weds 20th May
Cost: Email IKEAbreakfastinbed@hopeandglorypr.com to get more info and reserve a bed.
————–
Not based in London but don't want to miss out on all this capital action? Get involved with Instant Impact, the UK's leading graduate recruitment agency, helping London SMEs hire top graduates! You could find a job within weeks, so take a look at our vacancies today!