London Living: Summer In The City
30 August, 2016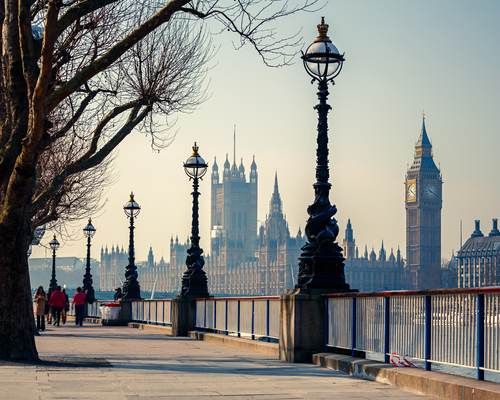 ---
So, you got the job.
After 2 interviews, an assessment day, blood, sweat AND tears…you got the job. What now?
Well now is the fun bit – you get to live in London!
You get to jump on the tube at 7.30am, packed in like sardines in a horribly, horribly warm tin can, and attempt to make it off whilst making minimal contact (eye or physical) with anyone else.
Fortunately, that's where our list of cons of living in London ends. We really do believe London is one of the greatest cities in the world. And with the introduction of the night tube, you now have the opportunity to do anything and everything you can think of, day or night. The perfect playground for recent graduates.
Day
Hit the London Bridge City Summer Festival for a drink and some food in the sun. The food options change regularly, from vegetarian options to amazing pulled-pork sandwiches and sweet-chilli chicken. Bear in mind that although they have a lot of variety, they only ever have one stall per day!
If, in typical 'I'm-21-and-I-live-in-London-now' style, you've decided to restrict your food choices to kale and spinach smoothies exclusively, the guys at Time Out run free fitness and dance classes throughout the day. There aren't many nicer places for a workout than in the sun, overlooking the beautiful Tower Bridge.
As well as all this, they have a free outdoor screen showing sports matches in the day and films in the evenings, so make sure to get down there to chill out and enjoy your evenings after work.
If, like seemingly 90% of the rest of all young, working professionals, you end up living in or around Clapham, you will no doubt find yourself in the fabled Gigalum. In true Ibiza-esque style, they throw a day party every Sunday, starting at around noon and going on till late. Expect loud music and lots of G&T fuelled recent grads.
Night
Perhaps the greatest thing about living in London (in our opinion!) is the chance to see some of the world's biggest and best musicians and artists, all just a tube journey away.
One of London's most renowned spots, and for good reason, is Camden's Jazz Café. With over 25 years spent hosting the likes of Amy Winehouse, D'Angelo and even Roy Ayers, the Jazz Café is one of the best spots for all your funk, hip-hop and electronic needs.
A capacity of only 400 people ensures an incredibly intimate space, whilst a recent refurbishment means only the best in lighting, sound and comfort. As well as this, a decent range of food and reasonably priced drinks leaves you no option but to go and check it out!
Two Floors, in Soho, is a great bar if you're looking for somewhere a little more chilled on your Friday night. Spread out over, you guessed it, two floors, it's fun and busy and a great spot for you and your friends to catch up and talk about how great those jobs you got through Instant Impact are.
These are just a tiny fraction of our favourite places in London. There are many, many more and part of the fun of living in London is finding your own favourites, telling your friends and then writing about them for your company's blog. Enjoy!
Written by our Resourcer, Rishi Ranjan.
---
Want in on the London experience? We have plenty of graduate jobs and  internships available in the Capital, most with ASAP starts! Or if you want more advice on the big move, check out our Graduate Guide to London.
---
---
Back to blog posts
---