Make the Most Of Your Twenties, Not The Most In Your Twenties
25 April, 2017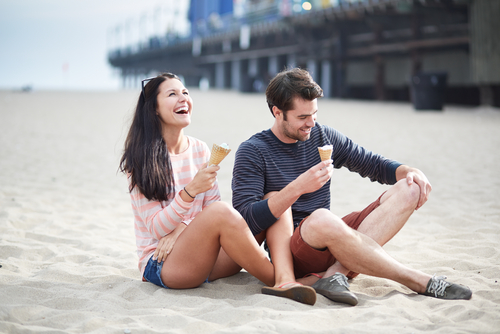 ---
When you've just graduated and start looking for jobs, the temptation to jump straight to the 'Salary' section of a job spec and apply for a position purely based on how many post-work G&Ts it'll buy you is strong. However, it is so important to remember that there is far more to life than just money.
Your twenties are a really exciting and special time. You'll begin forging out your own path, managing your finances and leading a completely independent lifestyle. Sounds like a lot! Yet you'll be pretty responsibility-free right now too. It's the epitome of having the best of both worlds. So before the pressure of mortgages, marriages and babies comes flooding in, forget about the bank balance for a while and just do something you truly love...
Starting your working life can be difficult enough as it is, so ensuring you have a healthy work/life balance is really important. After all, what is the point in having bags of money if you're working such long hours that you don't have time to spend it anyway?
When you graduate from university, the world really is your oyster and we promise you it is possible to love your job AND your lifestyle. Take some time to decide what it is you want to do in your career – Where does your skill set lie? What do you enjoy doing? And perhaps even more importantly than that, what kind of environment do you want to be in? Not just the role, but also the company culture and size you join will have a huge impact on your enjoyment of that position. If you think you will perform best in a very large company then that's fine, but if you want to go small, be surrounded by a few like-minded people and be integral to your company, then that's great too! Whatever it is, just make sure it's what YOU want to do, not just what your friends are doing or what your university careers service says is best.
When you're looking at what opportunities are out there, whether this be online or through graduates recruitment agencies, spend time researching the company and envisaging what it would be like to work there. If it doesn't feel right, then it probably isn't. If you've already read our round-up of the 2016 graduate job market, you'll know that you're in a pretty great position jobs-wise. There are an awful lot more vacancies out there this year, so you can be choosy.
So, how do you work out whether a job will give you that all-important work/life balance? Get a feel for the company culture by reading their website and checking out their social media feeds. A good indicator of an exciting, happy office is hosting regular socials. Working somewhere where your colleagues become your friends will make the days pass so much easier – you won't even feel like you're at work sometimes! Also try to get a gauge of how old the other staff members are, and whether that fits with your aspirations. Here at Instant Impact, we are all recent graduates ourselves and being surrounded by other, young and like-minded individuals makes for a really dynamic and exciting environment.
In summary, don't fall into the easy trap of making your twenties all about earning as much money as you can. You have your whole life for that! Let's make this decade all about gaining awesome experiences, having fun and preparing ourselves for the rest of our enjoyable dream careers…
---
Are you looking for an interesting, engaging and fun graduate job? Join Instant Impact for vacancies at Start-ups and SMEs across London and the UK!
---
---
Back to blog posts
---