Office Christmas Parties You'll Actually Want to Attend!
Office Christmas Parties You'll Actually Want to Attend!
18 December, 2015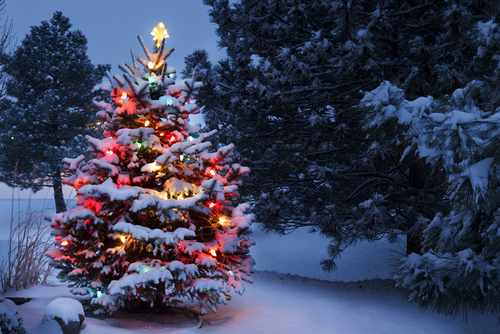 A company's Christmas party is a time for its employees to enjoy themselves with co-workers, and gives employers a chance to show their appreciation to the workforce. Flamboyant gestures and extravagant parties are fantastic, and big companies can afford such celebrations. But working for a small company can be great too, and at Christmas time the smaller, more intimate feel coupled with the necessary creativity that comes with a more limited budget, can mean that SME Christmas parties are the most fun to attend.
Before we get into the smaller businesses, here are three big Christmas bashes thrown by global corporations that set the bar pretty high:
Google and the Googlympus:
Google had 10,000 employees to invite to its Christmas party last year, so they threw a Greek themed event they named 'Googlympus', comprising 10 enormous marquees, each with a Hellenic set-up. The event took 5 days to build and decorate, and another 2 to tear down. According to one critic though, the wine was undrinkable, so was the effort really worth it?
UBS has a Night at the Museum:
Before 2008 the big banks were famous for lavish parties at Christmas, and the rest of the year too. Among the most bizarre is the one UBS held at the American Museum of Natural History. A party under a blue whale sounds great, but even with all of their money, UBS couldn't make the museum come to life, and rumour has it that Ben Stiller couldn't make it.
Bloomberg's 7 deadly sins:
For its Christmas celebrations the business news provider 'Bloomberg' did a tour of London in pursuit of the '7 deadly sins'. On this quest the company visited 10 of the capitals nicest bars, a casino and a cabaret. Whether sinning is an appropriate Christmas party theme is up for debate, but we think that festive celebrations can be more than a glorified bar crawl.
Now, whilst smaller businesses might not have the funds to rent a museum or build a village out of marquees, that is not to say that SMEs can't celebrate in style. Less money requires more imagination, and below we've collected some of the most bizarre and interesting ways that smaller businesses chose to celebrate Christmas.
FreeRadio ask WhoDunnit?
Coombe Abbey in Warwickshire is a beautiful country manor by day, but at night it plays host to Miss Marple mimics and Poirot plagiarists as they put on murder mystery dinners. For small businesses looking to have a dinner with a difference, this opportunity to dress up in themed costume and take part in a role play evening is perfect, which is exactly why FreeRadio, an independent radio station based in Birmingham, decided that a Christmas party at the Abbey would be perfect.
Aduro PR putt under:
Crazy golf is a sport anyone can play, and doesn't prohibit drinking so celebrations don't need to be dry. Aduro PR tried out the capitals Underground Crazy Golf course this Christmas, taking on the putting greens hidden under London. Fitted with a bar as well as 18 holes, it was an ideal way to have a laugh and celebrate Christmas with a difference.
Bubbles for Bear Nibbles:
The snack company Bear Nibbles didn't want to spend all christmas wrapping presents, so instead they wrapped themselves in big plastic bubbles and played football. This sport, an intuitive take on zorbing, is a fun, active, funny and soft way to play contact sports, meaning that everybody can join in. And for those that didn't fancy the football, they could roll around like they've eaten too much turkey.
CHS at circus:
The Manchester Victoria Warehouse is hosting the Urban circus during this festive period, which the CHS group made great use of this Christmas, by taking its employees there to celebrate another year's good work.
Wilder Things at Knowsley:
Wilder Things, a small ecology company, chose a wild party to celebrate Christmas. They took their workers to Knowsley Safari Park where, following the customary tour, they were treated to dinner in an underwater dining room, surrounded by tanks of exotic sea life.
One Bounce:
Bounce is a chain of table tennis bars found across the country. We've all played beer pong, but the One Group decided to play beer ping pong this Christmas. Again, a simple but imaginative idea offers fun without great expense, proving what we at Instant Impact know to be true: SMEs are the places to be.
What do you want for Christmas this year? If its a internship or career in a fast-paced and evolving company, consider working for an SME, and find out how Instant Impact can help.
Written by Sam Smith - Student Brand Ambassador
----
For more info about working in SMEs, have a look at some more blogs or get in touch.