On egg-drops, raft building & Team Instant Impact
On egg-drops, raft building & Team Instant Impact
14 October, 2016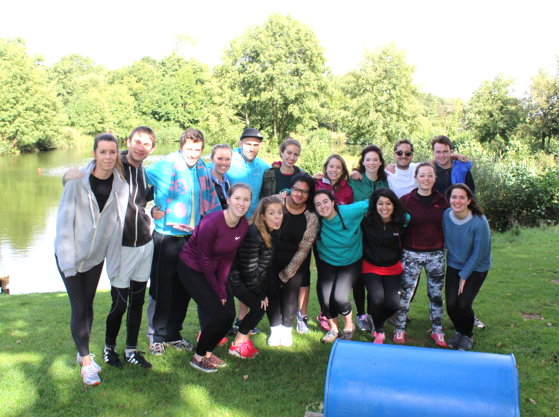 There are a few company traditions that we hold close to our hearts at
Instant Impact
- our weekly iBeers (where the team gets together every Friday to share highlights and reflections, beers optional), our annual festive Christmas party (we've done everything from ceilidhs, murder mysteries and medieval banquets) and our away weekend (exactly what it says on the tin).
Whilst we'd forgive you for thinking that these traditions are just perks to the job (and they really are), there's so much more to them than meets the eye. We've just come back from our annual away weekend which this year was in beautiful Taunton, Somerset. Since we've been back, not only are we pumped and ready to go, we also took away some key lessons. Here are some of our learnings (and some photo evidence to go alongside them!).
1. Nothing brings together a team like some healthy competition (and egg insulating challenges, apparently)

Day one saw us taking part in the famous egg-drop challenge. Each team is given an egg to be dropped from 10ft, some everyday office materials, and 30 minutes to insulate their egg so it survives the drop. You'll be shocked to hear that not a single one of our eggs survived! We did, however, enjoy an afternoon of competitive contraption crafting - the challenge was a really good exercise to get us using our brains in a different way, solving problems (or attempting to), and working together in our teams.
2. Getting out of your comfort zone can work wonders for your motivation

Day two saw the team attempt to take part in an afternoon of raft building. There were several members who were dreading this activity. A combination of both the early October breeze, and the thought of getting on a shoddily made raft in very cold water, wasn't an entirely inspiring thought. That being said, everyone got stuck in, the rafts all did remarkably well (most importantly, they floated) and it was refreshing to get out of our comfort zones!
3. Time spent in good company, is always time well spent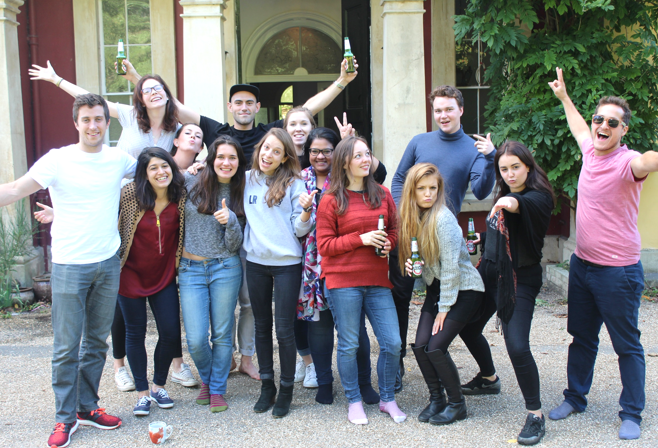 The most important part of the away weekend is the opportunity it gives us to get to know each other better as a team. The weekend saw us spend an afternoon going over presentations summarising our key learnings, achievements and ambitions in each area of the business, which enables team members to understand the bigger picture. Alongside this, there was plenty of social time - from BBQs and fancy dress dinner parties, to games of Tribes and Charades, there is a big focus on just spending time together and having fun as a team. This is, and always has been, a key element of our away weekend. This enables us to communicate better, and become a stronger, more cohesive team.
So there you have it - how egg-drops, raft building and some time out of London can help build teams, boost productivity and build relationships. We're on a mission to make start-ups and scale-ups the first choice for top graduate talent, and sometimes some fun and games can be the perfect catalyst. If you're interested in finding out more about our culture, or thinking about hosting your own company team-building day, get in touch to chat to us at contact@instant-impact.com.