Should You Do An MBA?
19 June, 2018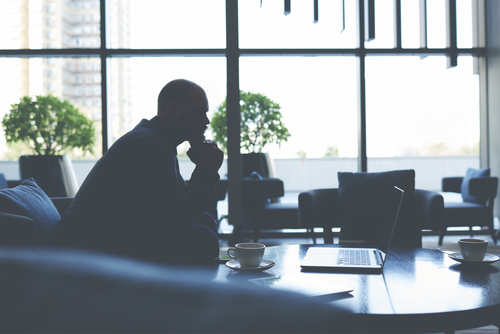 ---
According to The Guardian, the Master of Business Administration (MBA) is the most popular postgraduate degree programme pursued by students in the U.K. Nevertheless, the MBA is an expensive and demanding course; it's perfectly reasonable that most prospective students want to know just how much this programme can benefit their careers before they enrol.
Although the MBA credential is becoming more common, employers continue to place a lot of value on it. Completing an MBA will increase your salary, impart a range of valuable transferable skills and give you career options you didn't have before. And now that many top schools are offering online MBA courses, you can complete the programme online while staying in your job.
Boost Your Salary
A higher salary is one of the primary benefits of completing an MBA programme. Financial Times reports that the average post-MBA salary can exceed £100,000 within three years of graduation! The average graduate of a top-100 MBA school doubles their salary post-graduation.
Of course, one of the factors you should consider when choosing whether or not to do an MBA is the opportunity cost of leaving the workplace for a year or two to focus on your studies. Besides the cost of the programme itself - which can range from £16,000 to £73,000 - you'll also face the cost of living expenses and lost salary for the time you're studying.
While many European schools offer one-year MBAs, U.K. and U.S. programmes typically last two years. If you don't fancy losing two years' salary, you could choose an online MBA programme instead. You may be able to win a scholarship from the school or obtain tuition reimbursement from your employer.
Gain New Skills
MBA programmes empower their graduates with a range of impressive new transferable skills they may not have had before, such as networking. Graduates report that the skills they learn during their MBA studies are transferable to industries such as healthcare, energy, consumer goods, the public service sector, energy and industry.
With the emphasis placed on team-building, management and business strategy, you're sure to become a more well-rounded and effective business professional.
Explore New Options
In an MBA programme, you'll learn how to stick your hand out and make connections, and the network of mentors, tutors and peers you'll form in your programme will give you a step up in your field, allowing you to change jobs, sectors or countries more easily, as well as claiming a nicer wage packet.
MBA graduates also report that completing the course enabled them to progress in their careers five to 10 years faster than they otherwise might have.
So if you fancy a career change or simply wish to reinvigorate a stagnating career, an MBA will enhance your skills and increase your credibility with employers. Completing this programme will put you ahead of the competition, opening up new possibilities, boosting your salary and more.
---
If you've completed your MBA or think full-time employment is more up your street, check out our jobs board for tonnes of exciting opportunities across Marketing, Finance, Sales and may more...
---
---
Back to blog posts
---