INSIGHTS
Job Seeker Resource Centre
Some Like it Hot-Desking
15 April, 2015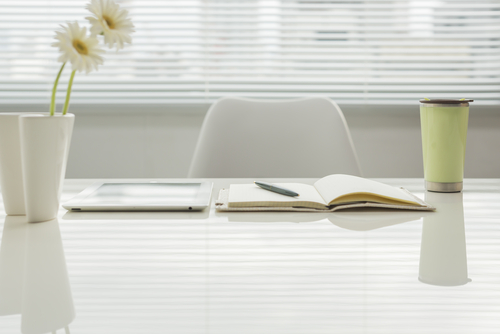 ---
Hot-desking. It's different, it's innovative, it's cost-effective. Its main attractions are the fact that it can save money and can help an employer meet demands for more flexible and mobile work from employees. This may especially appeal to a Startup or SME. Here are our thoughts on it with the employee in mind:
Pros
1. Mingling between departments – although it can be a brief encounter, hot-desking does give employees a chance to meet those they might not otherwise. This can translate into a more social office culture, a personal connection that might benefit work across departments, and maybe even remove 'accidental eye-contact at the coffee machine' from the list of the worst things that can ever happen to you at work ever.
2.) Flexibility – with so many of your employees working from home, on the move or simply from another location, hot-desking sometimes just makes sense. It stops you renting an empty office where most of the desks sit gathering dust, looking more like a museum exhibition than the active SME it is. Hot-desking is tailored for an office and employees that are flexible and mobile.
3) Save. You can save space, and consequentially money. Hot-desking, when done right, is all about efficiency. Ideally you'd take the money saved and invest it back into the company. Possibly, you could invest some of it in technology that would make the hot-desking process run as smoothly as possible. The success of hot-desking is dependent upon technology, both hardware and software. Making it a smooth and attractive system (via online desk-booking, laptops and mobile phones) is crucial to setting up this system.
Cons
1. Health and safety – there are some worries here. As a system, hot-desking makes it harder to set up a workstation for an employee's particular needs, can be detrimental to hygiene, and can be psychologically damaging. If not properly accommodated for, these issues will waste time (adjusting a chair/changing keyboard everyday) and be a source of stress or even minor injury. Phones in particular become less appealing when shared with 100 coughing co-workers. Some have even argued that the money saved through hot-desking could be offset by an increase in the number of sick days taken. When you start to factor in all the equipment you might need and how much time could end up being spent on adjustments and the required analyses, it becomes a lot less simple than you might have originally thought.
2. Employees can't personalise their desks. And a lot of us like to do this. We also like leaving things in drawers or in a (neat) pile. We especially like not having to pack-horse it from home or from a locker every morning. One of the best things about working in an SME is that you get to put a bit of yourself into your work and environment. Hot-desking limits that a little.
3. Whether done universally or specifically, it can be disruptive to the hierarchy or cause resentment. If performed in a truly egalitarian way, then you lose something of a structure. If it's not, then you lose all sense of camaraderie.
4. It can be isolating – despite meaning you might mix around a little more, hot-desking makes it harder to form something lasting and can mean trekking off to go find a desk somewhere in the wilderness. What's more, it tends to work out that any part-timers you have are the ones who suffer most from hot-desking. Whilst this is inevitable, it's also a pretty good way to damage their morale and make them feel like lesser workers.
5. A tidy desk policy becomes harder to enforce when you can't be certain whose mess it is.
However, many of the flaws we've pointed out can be the result of poor planning and execution. If you're interested in initiating a hot-desking system to save money, or for any other reason, we have a few tips:
Involve your team. It's highly likely that the people who are going to be most affected by this strategy are your employees. Therefore, consult them during all stages of the process and, crucially, follow up with them in a review to see how it's going.
Actually listen to them – and prove to them that you are taking what they tell you on board.
Look at actual desk usage – it may sometimes make more sense for senior staff to hot-desk due to the amount of time they spend in meetings. They tend to be far less desk-bound than others. Look at where hot-desking makes sense.
Think about patterns of attendance over the week and year – is this going to work every day and every month, or will it become a strain in January based on past experience?
It's alright to go for some small personalisation of a desk if it's yours almost all the time. Right? Right. (N.B. Personalisation does not translate as 'cover the entire desk in crumbs and filth.')
Consider needs when setting up IT, purchasing equipment, etc. Plugging in specialist equipment is alright (if not ideal) as long as no one has to crawl on the floor to plug it all in, emerging covered in dust and shame and knocking over the computer this was all for.
Consider making desks bookable, rather than first come, first served. Use a system that lets people view online which desks are free that day.
Consider that if they have no place else to go your staff may resort to sitting in the car park using the Wi-Fi and weeping.
————–
Instant Impact connect top graduates with UK SMEs. We work with exciting Startups and businesses, helping them hire graduates from the best UK universities.
If you're looking to expand your team, get in touch on 0203 762 2134.
---
---
BACKK TO JOB SEEKER RESOURCE CENTRE
---