Startup Splittable Closes a Massive Investment Round
Startup Splittable Closes a Massive Investment Round
30 October, 2015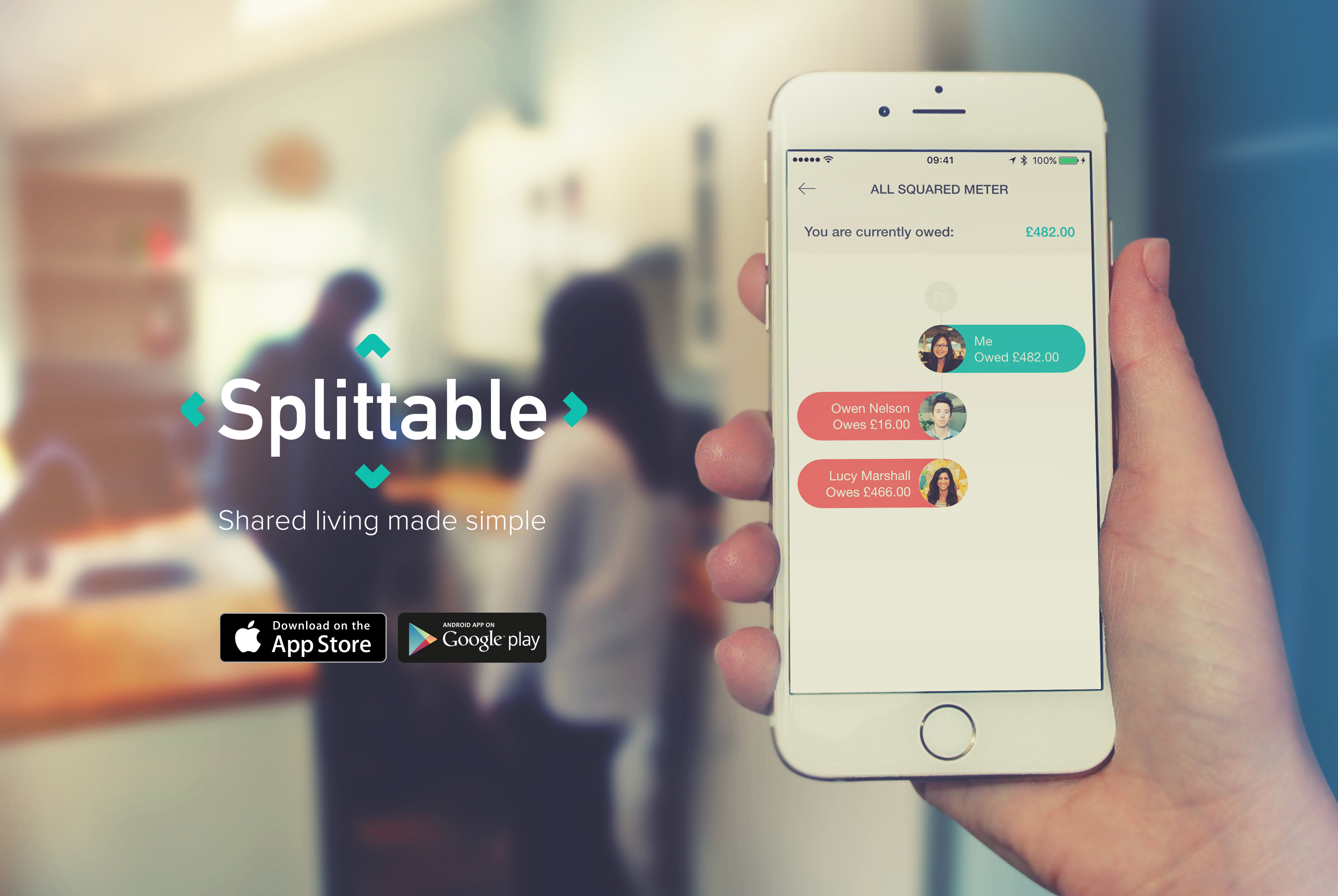 If you've been keeping a weather eye on our blog, you might have come across our love for an app called 'Splittable.'
Useful for both students and grads, Splittable is an iOS and Android app that allows young renters to manage shared expenses. It looks to remove the arguments and tension that can arise from the shared expenditure of living with others. Splittable allows users to track anything they're spending money on together, from bills to pizza, letting them know who has paid for what and, even better, who should pay for the next thing.
Having launched in April, the app has since seen tens of thousands of sign ups and the company has just closed a $1,200,000 investment round in order to improve and market their software. Investment has come venture capital groups Seedcamp, Playfair Capital and the London Co-Investment Fund, which is backed by the Mayor of London, as well as from many high profile angel investors.
The UK is now the number one place in Europe for venture capital scene, accounting for almost a third of such European investment last quarter, and it's exciting to see the London tech scene doing so well. Tech is booming and for those with the skills to take advantage of the high demand and low supply of staff, this is great news.
Boris Johnson agreed, saying in response: "London's tech and science sector is flourishing and the city is a hotbed of talented and ambitious people buzzing with exciting ideas who are setting up new companies in their droves. I am delighted that the London Co Investment Fund is helping companies like Splittable to make their ideas a reality and deliver jobs and growth for the capital."
Reshma Sohoni, Partner at Seedcamp also expressed confidence in Splittable's appeal to users: "We're excited to be backing the Splittable team. They've got deep property and technology backgrounds and have already managed to deliver a platform with a rapidly growing customer base of young renters who love it. The private rental market is growing quickly and we think Splittable is going to be able to capitalise on developing their technology offering in tandem with this market."
At Instant Impact, we're always on the lookout for companies or services that can help our students and grads. We also love an innovative Startup or smaller business getting recognised for their fantastic product. It looks like this one's going to be big!
To learn more, read the Tech Crunch article or, if you're a student, find out how you might be in with a chance of winning a £350 Amazon Gif Card!