Summer Jobs For Teachers: Side Gigs That Can Stretch Throughout The Year
Summer Jobs For Teachers: Side Gigs That Can Stretch Throughout The Year
16 May, 2018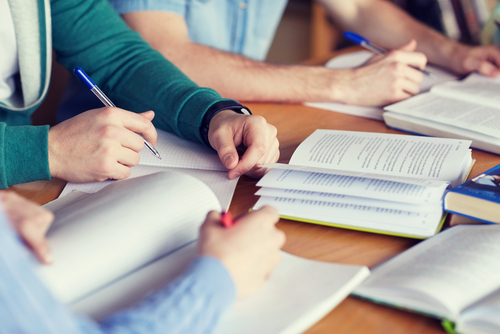 One huge advantage of a career in teaching is the shortened school year that results in extended vacations (woohoo!). A couple of months off are valuable and although the break can be beneficial, some teachers bemoan the lack of income during summer months. If you fall into this category, there is plenty of opportunity to continue earning during the off-season and possibly stretch that income potential over the rest of the year...
Typical Teacher Side Gigs
Some summer or second-job choices for teachers are obvious, such as teaching at a summer school or tutoring. These second jobs capitalise on an existing skill. For many teachers, this is the ideal way to make some extra money because it's efficient.
There is less need to change gears or learn a new skill because teachers are already up to date on educational practices and topics, so extending the work they already do into the evening or throughout the summer is pretty straightforward.
With the advent of the gig economy, there are additional outlets for tutoring as well. Some teachers tutor via Skype or online freelance teacher platforms that create a digital marketplace for educational services. Some good online sources for tutor jobs include tutor.com, flexjobs.com and chegg.com. Sites such as freelancer.com allow educators to bid on available tutoring jobs across all sorts of fields.
Teachers might also have luck finding summer and after-hours tutoring work through networking with other educators. If you are looking for a change from your typical routine, you may be able to teach a different topic. Teaching positions are available at community colleges and large institutions which look for teachers with real-world experience and specialised knowledge to teach elective courses.
Non-Teaching Teacher Side Jobs
If you're looking for something completely new, the skills required for teaching are also applicable to many sought after side gigs. Teachers are equipped with excellent communication and time-management skills along with experience dealing with youngsters and large groups. These skills and experience help in non-teaching jobs such as:
● Coaching. If you are good at keeping classes in line while imparting knowledge and skills, try coaching for a local youth sport.
● Referee. If you have knowledge about the rules for a particular sport, you can earn a good amount of extra cash throughout a sport season.
● Test scorer. Teaching means familiarity with grading homework, quizzes, and tests. Take on some extra work scoring standardised tests. Pearson and ETS are two large national standardised test centres that may be looking for scoring help.
● Club, organisation, or camp counsellor.
● College application consultant. High school students and parents are increasingly looking for assistance navigating the college/university application labyrinth, from choosing courses to adding extracurricular activities that grab the attention of admissions committees. Experience teaching other students and working in education may make consulting an option for extra income throughout the year.
Keeping Side Gigs Separate From Your Day Job
Since many of these side gigs closely relate to your main educational career, it's crucial to keep your two jobs separate. Create a home workspace where you can organize files and materials. Avoid bringing any of these materials or work to your teaching job and make sure that your terms of employment permit working in these fields.
Set office hours for your tutoring or consulting side gigs that work with your schedule and make sure your home office is a separate space if possible because this will help you avoid distractions.
Teaching offers flexibility and the ability to make productive use of your time off. Explore some of these teaching-related side gigs and earn some extra money all year!
---
The teaching profession looks set to survive the automation era and flourish into the future but there's no harm in enhancing your digital skills to stay on top of the latest developments in tech!