The 5 Best Summer Cinemas
The 5 Best Summer Cinemas
12 June, 2015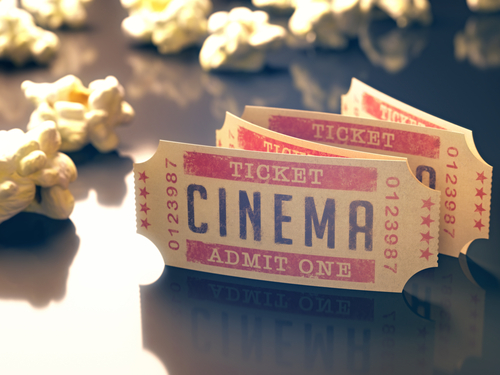 So the sun's out. Well at least 50% of the time this summer season. And all of us
graduates
and
interns
stuck behind desks in our London jobs need as many excuses as possible to get out in the fresh air to avoid the brain drain.
It's becoming quite the trendy thing in the capital to head to an open air cinema after work. We've collated our favourites. We've got a nice mix of freebies, classics and perhaps some slightly alternative experiences.
So grab a mate, get a ticket and order a 3kg bag of popcorn….
1. Rooftop Film Club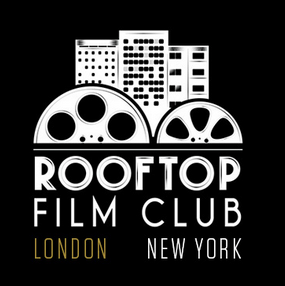 Image Credit: Rooftop Film Club
Whether you're based North, South, East or West you should be able to make it to one of the four roof top cinemas open this year in Shoreditch, Stratford, Kensington and Peckham. There's a great mix of cult, classics and new releases to tickle the taste buds of everyone.
Each venue provides chairs, sports great views, pop up food and movie themed cocktails.
Average Ticket Price… You won't break the bank at £14.
Dates… Throughout June and July.
Go With… A big group! The bar and atmosphere makes for a fab gang outing.
Our Movie Pick… Cool Runnings, 18th July, Peckham.
2. The Luna Cinema

Image Credit: The Luna Cinema
These guys are providing for the entire country this year, with viewings at castles and gardens all over the shop. There are some great London locations on the agenda including Battersea Park and the beautiful Kew Gardens. No chairs are provided, but you are permitted to bring your own drinks and snacks in with you.
Average Ticket Price… £14.50 to £16.
Dates…  Viewings run all the way to the end of September. Take a look at the schedule to see the London screens.
Go With… Mates or family. It's a casual setting to chat and catch up alongside the film.
Our Movie Pick… The Grand Budapest Hotel, 22nd July, Kew Gardens.
3. Pillow Cinema Al Fresco

Image Credit: Now Here This
The Pillow Cinema run throughout the year in unique and unusual spaces in London, but this summer, they're running a series out in the open in Hoxton. Pretty simple… instead of buying a ticket, you pay to rent a giant squidgy pillow for the two of you. Cosy! Don't forget to take your own snacks, booze (it's BYO) and a blanket to get extra snuggly.
Average Ticket Price… £25 per pillow (they seat two.)
Dates… Running until July.
Go With… That special someone. It can get pretty close on the pillow, so ideal if you're hoping to really looking to get to know someone on the first date (wink).
Our Movie Pick… The Theory of Everything, 8th July, Hoxton.
4. Vauxhall One

Image Credit: Broke In London
It's completely free over at the pleasure gardens in Vauxhall this summer. To catch one of the films, we'd suggest rocking up as early as possible to get a good spot and to guarantee you'll actually be able to see the screen…. Instant Impact HQ is right next to the gardens, and we've seen it get busy from 6pm, though the films start at sun down! The final showing of the series is down to a public vote. The Breakfast Club vs My Big Fat Greek Wedding vs Spice World The Movie. Get voting.
Average Ticket Price…. Free! Yes seriously. So you can spend double the money on a picnic instead.
Dates… 7th, 14th, 21st and 28th July.
Go With… Work colleagues. It's free and ideal for some team bonding. Maybe we'll see you there!
Our Movie Pick… Clueless, 14th July, Vauxhall.
5. Drive in Film Club

Image Credit: Alexandra Palace
Did anyone else watch Grease and wish that drive-in movies still existed? Well here's your chance! For a bargain price you can enjoy a bunch of films from your car over at Alexandra Palace. And I kid you not… waiters on roller skates will deliver food and drink to you whilst you kick back and relax.
Average Ticket Price… £22 per car, no matter who's inside!
Dates… 10th June - 7th July
Go With… A big group, or a romantic interest.
Our Movie Pick… Pulp Fiction, 12th June, Alexandra Palace.
————–
If you're not a cinema fan, check out another of our blogs to see what else is happening in London town this summer. We hope your time is spent with ice creams and sun cream aplenty!