Top Student Entrepreneurs #1
Top Student Entrepreneurs #1
9 February, 2016

Everybody knows how much we love Start-ups here at Instant Impact, but what we love even more is hearing about entrepreneurial students getting out there and setting up their own businesses.  Juggling being a business owner and a full-time student is certainly no mean feat, so we challenged one of our Brand Ambassadors, Lynn Hamadallah, to scout out the top three entrepreneurs at Warwick University.
Lynn interviewed each of the student entrepreneurs to hear more about their businesses and some of the challenges they've faced since setting up shop. We'll share all 3 interviews throughout this week; hopefully this should help to inspire any students or graduates out there who are considering starting a business but are put off by feeling too young…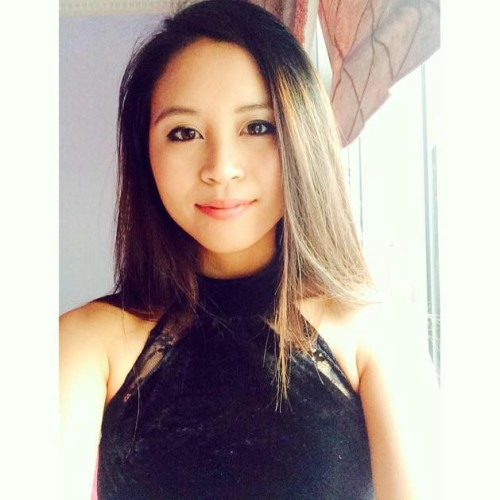 Jessica Chan, Founder of Sushi & Tea
Subject: Management
Age: 21
What is your business idea?
'Sushi & Tea' is a friendly, student-run takeaway business which makes homemade sushi catering exclusively for Warwick University students both on campus and to parts of Leamington Spa. The student lifestyle is the key idea behind the business - we want to give students the 'best-value-for-money' sushi at student affordable prices.
Where did you get this idea from?
Since I was young I always had a passion for food, especially sushi, since my dad ran our own family restaurant. He taught me how to make sushi from quite a young age and I have loved it ever since! For a while now, I've had the idea of starting up a sushi food chain business at the back of my mind – I think this began after I came across the concept of a sushi burrito in America and I had the ambitious thought of recreating this idea in the UK.
During the summer of 2015 I brainstormed how I could gain experience and realised that Warwick University and Leamington spa were the perfect opportunity to test out starting a food business! I realised there was a huge gap in the market since there were no sushi options available on campus to students, and only two competitors in Leamington Spa both of which I felt lacked value for money. I started getting really excited about the massive potential student market and how the idea could work and be a success!
What were the important considerations you had to take before setting it up?
One important consideration was whether I should use raw or smoked salmon, since raw is considered a 'high risk' food. After thinking long and hard about the potential consequences, I I decided to stick to smoked. Another key consideration was which suppliers to use for my takeaway boxes and ingredients, and whether I should bulk buy or buy on demand. In the end, I decided that I would bulk buy once I'd started the business and had a clear idea of the weekly demand to reduce wastage and costs. A personal consideration was finding the right balance between university work and the business and whether I actually had the time to do this since I would be going into my final year, but decided there was no harm in trying.
How did you actually put it into practice?
Overall planning and setting up of the business took around two months. This involved calling up several takeaway box suppliers; visiting different sushi businesses in London to find out where offered the best price; and conducting market research. I then started to create the website, which took a large chunk of time, since it involved deciding on branding and design as well as taking photos of my sushi! Once the menu was finalized, I designed a takeaway flyer on Photoshop.
There weren't any major start-up costs involved, so very little financial help was needed. I finally launched Sushi & Tea and reached my potential customers via Facebook by posting on Warwick University Society pages and printing 500 flyers to distribute across campus.
What stage has your business now reached?
The business has now been running on average 3 days a week since mid-November and at the moment I'm making some menu changes.  Since the launch, I have added new vegan options and am currently working on a lunch menu meal deal.
If you're keen to find out more, check out Sushi & Tea's website, or give them a follow on Instagram & Facebook.
Don't forget to check back later in the week to read our interviews with 2 more impressive student entrepreneurs. Alternatively, head to our blog for lots more #StartUpWeek content!