Top Student Entrepreneurs #2
Top Student Entrepreneurs #2
10 February, 2016

Welcome to Part 2 of this series promoting some top students entrepreneurs from Warwick University. If you'd like to find out more about Jessica Chan, our first showcased entrepreneur, check out her interview here. This series is part of the Start-Up Week campaign, being run by Instant Impact to highlight the benefits of working in small companies.
Stan Jallot, Co-Founder of UniCycles
Subject: International Business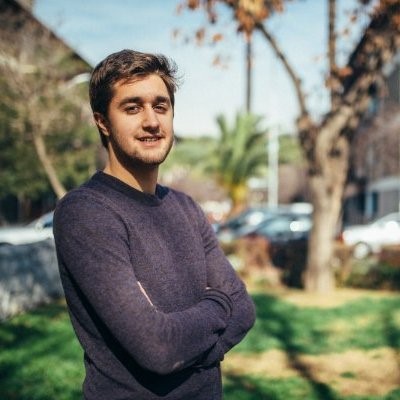 Age: 21
What is your business idea?
UniCycles is a bike-share scheme on the Warwick campus. We have 50 bikes spread out across 9 stations on campus. This is a similar concept to the Boris' Bikes in London.
Where did you get this idea from?
In our first year, Gal Israeli (my co-founder) and I realised that mobility around campus was quite limited. The campus was already quite big, and moving from one point to another could easily take you 30 min walk. Students would hire a cab to go to the grocery store neighboring the campus, or even to go to the post room! With an ever-growing campus, we realised it was a good time to set up a simple and affordable bike hire scheme for students.
What were the important considerations you had to take before setting it up?
As first-year students, we were completely inexperienced. We first started by surveying students (we surveyed 10% of the students on campus, that's approximately 1,500 students) to validate our idea. With the positive result we collected, we decided to move forward with the project and started looking at existing bike share schemes. Developing our own system would have required a high level of investment, so we decided to find a supplier. Setting up a bike share scheme on a private property required approval from the University, so we decided to collaborate with Graham Hine, Warwick's Travel and Transport Manager.
How did you actually put it into practice?
It took 3 years from the idea to the launch (a hell of a time!) and it's been a real assault course.
We needed to find funding, so we entered competitions, pitched the idea to the council and eventually landed a funding agreement with the University.
We then received a call from our supplier saying they had gone out of business. We were completely out of our minds! The whole project was ready, but we didn't give up. We found a new supplier, US-based this time, and after negotiations, decided to go ahead with them. And guess what… this didn't work out either! This time, contractual matters. The team of lawyers at the University advised us that the project was too risky, and it would not be wise to go ahead with them. Eventually we found another supplier, and it worked out!
My experience taught me that dedication and perseverance is key for success. It might not work a few times, but if you deeply believe in your project, trust me it will work eventually.
What stage has your business now reached?
We launched our bike scheme late September 2015, at the Freshers' arrival weekend. We have had amazing results so far. On average, we have approx. 150 usages per day (for 50 bikes). That makes us the most successful bike hire scheme of our supplier's portfolio. In terms of registrations, we have almost reached our yearly target of 600 sign ups. We have also reached 75% of our year 1 target revenue.
What did you learn from this experience and what would you recommend to other aspiring student entrepreneurs?
Creating a Start-up whilst at university is an amazing experience. You get constant feedback on what you do from the huge community, and that helps a lot. However, the journey to success is long. We are still not a profitable business, and it will take time to break even. So be ready for that; make sure you are passionate about what you do. Also, have fun! You will dedicate so much time to your business, so make sure you enjoy it!
If you're keen to find out more about UniCycles, give them a follow on Twitter & Facebook.
Don't forget to check back later in the week to read more student entrepreneur interviews. Alternatively, head to our blog for lots more #StartUpWeek content!