Where To Live After University
Where To Live After University
4 April, 2016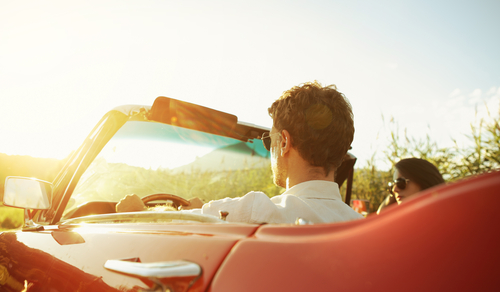 For most recent graduates, there are a whole host of big questions to face post-university. Not only are you suddenly wondering what on earth you spent the last three to four years doing, but for many the future can also seem  very uncertain, with a  lot of decisions to make. If you're fast-approaching graduation, you may already have at least a vague idea of what you  want to do, but have you  considered where exactly you  want to do it?
How much should the desire to live in a certain place affect your graduate job hunt?
It's a big question and, to be honest, there's no one-size-fits-all answer. The reality will be different for everyone. We decided to round up the different options open to you to help you figure out where your post-university life should begin, whether that's in the heart of London or back in your childhood home...
Moving back home.
Moving  back home and in with your parents is inevitable for many graduates. At first, with the feeling that your independence has been cruelly snatched from you and  the added resentment that you're probably suddenly miles away from all your uni friends, it can seem a grim reality. But you'll soon realise it's not all bad, what with all the home comforts you so sorely missed during the uni years, not to mention the chance to reconnect with your parents now as a fully-(or at least semi)-fledged adult.
But is all this enough to really set your roots there for your graduate life to begin? Well, that depends on where you call 'home'... If you're lucky enough to be from a  major city, it might be a good option, with a lot of job opportunities to pick from. Living at home can often mean greatly reduced (if not free!) rent too, meaning you'll be able to quickly save up to get your own place. When you visit your friends in London and check out their teeny, tiny flats that cost triple what you pay, you're sure to feel very smug.
On the other hand, smaller towns don't tend to have the same graduate opportunities and you might end up settling for something not in line with your career goals. Settling simply for easy-access to your mum's cottage pie at this stage probably isn't a great idea.
Staying in your uni town.
This option certainly isn't for everyone. Some are very ready to move on from the city they've just spent the past few years slaving away in and can't wait to be anywhere else. Others, however, will have grown a strong attachment and consider it a close second, if not even equal, to their hometown..
Again, it's important to consider the options available and what opportunities there are in terms of employment. It's also important to consider what exactly it is you like so much about that place because your perceptions can quickly change. When all your uni friends have left, the place you once loved can quickly become a mere constant source of nostalgia and yearning for your care-free uni days that stand in bitter contrast to your now 9-5 adult life.
Following the crowd.
Within a few months of graduating you will become aware of a distinct trend- a large proportion of people will be moving to London (the home of Instant Impact, and certainly our favourite city!) When you consider the wealth of graduate job opportunities on offer and the amazing things you can get up to in your spare time, London's popularity amongst graduates is hardly surprising.
Although it's not for everyone, London does have a lot to offer and is an exciting prospect for a recent graduate looking to set down roots somewhere new. Not only will you probably be starting off with a good base network of people you knew at uni, there's endless opportunities to meet new people and do fun new things. Check out our Graduate Guide to London to get a better idea of the many things that London encompasses. If you decide to do it, the guide is also super handy for navigating the big move with sections on what each area is like and how to flat hunt- it's a life-saver for all  recent graduates and first time Londoners!
In the end, it's important to make sure you're making the decision that's right for you. There's a lot to consider but remember that no decision is absolutely final and you're not tied to that place forever. Try something different and push yourself out of your comfort-zone, what else are your 20s for after all!
---
Wondering what it would be like to begin your life as a grad in London? Instant Impact have put together a Graduate Guide to London, jam-packed with info and tips for the fledgling graduate taking on the capital.