INSIGHTS
Job Seeker Resource Centre
2015 Graduates and Your Small Business
15 July, 2015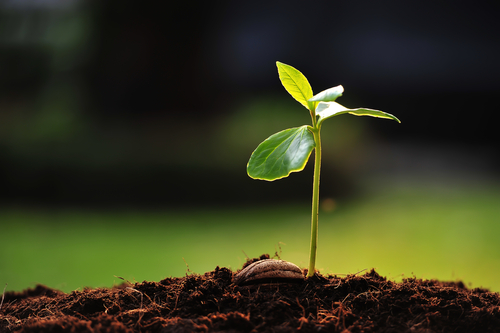 ---
You want the top talent. Everyone does. But especially fast growth companies. After all, people are your biggest asset and you're not going to grow fast without man power to drive it. What better pool of candidates to hire from than graduates? They have no prior perceptions of working life, are thirsty, mouldable and incredibly loyal to a company that treats them well and nurtures their development.
The stats are now out for the 2015 graduate market and we've summarised the key points. But what does this actually mean for small businesses in London and the rest of the UK that are fighting for the very best to join their team?
It's Not Great News
With the economy picking up, the big dogs have increased their campus recruitment budgets to tunnel vision the eyes of students to their fancy grad schemes and job opportunities. By summer finals a third of 2015 graduates already had jobs. The pool of the very best is evaporating. Fast.
Seems Expensive…
With the new median of graduate starting salaries being £30k it's probably a sizeable chunk of your investment! It's difficult to compete when graduates have this shiny figure blinding their career choices. But it's worth noting that the priorities of generation y are shifting rapidly away from sole high salary requirements. More and more are looking for a work/life balance, perks and funky culture in which the SME is a clear leader.
Work Experience!
The big schemes say no to any graduate lacking relevant work experience. 44% of our 2015 graduates have less than 3 months on their CV.  So a great way for SMEs to gain top talent is by offering internships. Paid of course, don't be a total cheapskate. But this can be a great way of bagging intelligent grads with the most potential.
There's another silver lining!
Since post-recession unemployment trauma, we've made huge leaps and bounds at Instant Impact. In 2011, only 11% of our graduates knew about and were considering job opportunities in the world of Startups. That number for us in 2015 is now 25%!
Yes, there's still a long way to go before SMEs and Startups are viewed by the universities as on par with the large corporates for job opportunities. But in the past, smaller companies were seen as the last resort; a disappointing career choice after not landing that scheme. Now, for many, they are the first call and most exciting career choice. Rightly so.
We'll continue campaigning for you.
We promise that at Instant Impact, we'll continue spreading the news and importance of SMEs, urging graduates to discover the opportunities in your firms. You may not have the budget to market on campus, but we do! We've got some exciting stuff to launch on campus for 2016 and we're here to provide expert advice and insight to help you land the very best graduates from leading universities. Keep a weather eye on our SME and Startups blog.
---
---
BACKK TO JOB SEEKER RESOURCE CENTRE
---