8 Initiatives To Settle In New Graduate Employees
8 Initiatives To Settle In New Graduate Employees
28 April, 2015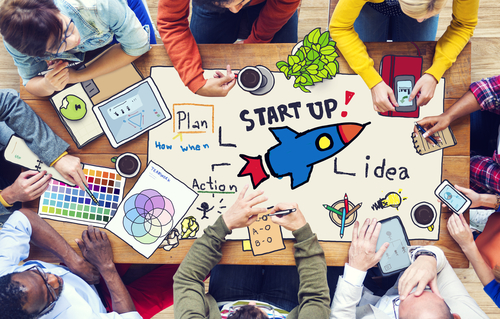 Congratulations. If you're reading this it's most likely you're about to welcome a new graduate or intern on board to your SME. If you're a director or line manager this could be new territory for you so here are Instant Impact's top tips to ensure all runs as smooth as chunk-free peanut butter!
Ensure they have a holistic understanding of your company
It can be extremely handy for a graduate to know how their role fits into the bigger picture. Spend the time explaining the different functions and departments of your biz. And most importantly, share your company story and values. You want new employees to buy into the brand from day one and feel a part of the team.
Give rigorous training
Whether your new graduate has had little or heaps of work experience, there can be nothing worse than starting a new role and feeling completely out of depth. It's true that many twenty somethings will respond to high pressure but it's crucial that they have the basic tools and knowledge to embark on their job.
Show them around
Don't take it for granted that they'll know where the kettle is! It's actually the small things that can be overwhelming on the first day of a new job. Point out the best places nearby for a coffee/ sandwich/ salad. If your building has showers in- show them.
Invite them to a welcome lunch
It's a lovely touch to invite the new team member out for lunch alone or with senior members of the company. This can ease nerves and be a perfect time to get to know someone. It also demonstrates an invested interest in your team and if you're not going to be working closely with your interns or graduates; it prevents you from appearing the stereotypical elusive and scary boss.
Go for team drinks
What says team time more than bonding over a pint on the first day? The informal atmosphere of a pub/ bar and the slight loosening of tongues is perfect for letting everyone get to know each other.
Encourage them to share information about themselves
Perhaps you have a company newsletter or hold informal weekly meetings on a Friday. Run a feature or plan a fun team game that incorporates your new graduate or intern sharing a kooky fact about themselves. This provides fuel for further conversations and means you can get to know their personality.
Give them a mentor
An internal mentor scheme can be a fantastic idea for any fast growing Startup or SME used to frequently taking on new employees. It provides a strong support network and ensures the wellbeing of the work force. Your graduate can go their mentor for a catch-up and with questions or any issues they may encounter in the initial weeks. It's also a rewarding opportunity for the mentor themselves and gives members from different departments the ability to work with each other.
Hold a one month review
Schedule in a one month review from day one. Held in an informal yet structured way, this can be the ideal time to iron out any issues and to see if the role and company are fulfilling the graduate's expectations. The meeting will give your graduate the sense of freedom to voice opinion and also to give you feedback! This kind of communication is incredibly important for retention purposes as it allows you both to collaborate and move forward.
————–
Instant Impact are the top London Graduate Recruitment Agency. We are specialists in helping small businesses attract, recruit and retain the UK's best graduates. If you're on the hunt for the perfect intern or graduate or need expert training for your workforce, drop us a line. We're a friendly bunch.
> MORE STARTUPS & SMES: Some Like it Hot-Desking