Bridging the Gap: Hire Grads for your IT Skills Shortage
Bridging the Gap: Hire Grads for your IT Skills Shortage
27 July, 2015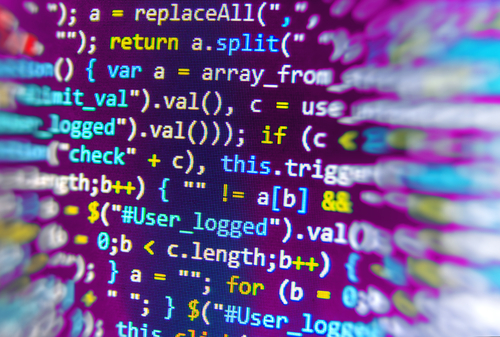 It's time to get creative with your hiring.
The UK skills gap, especially in STEM subjects, is causing big trouble for small businesses. You only need to glance over statistics from research undertaken by the Engineering UK Report 2015  to see some of the issues that we're facing, and why we're facing those issues. SMEs are lacking tech employees, such as data scientists and back-end developers, with AGR's 2015 Winter Survey showing that 31% of their candidates lack skills.
There are a few obvious solutions that most have been quick to point out, but they are long term and require drastic government intervention. The chief concern is increasing awareness and focus on STEM subjects in schools, especially with young girls, as the correction of the gender gap could contribute further billions to the economy.
A shorter term solution from an employer's perspective is a commitment to training. In 2006, during his assessment of the UK's skills base Lord Leitch commented that if "employers were will to take on more under-skilled staff and train them up the prize (would be) huge." That is no less true today, and this year Mitesh Patel, co-founder of Lenstore, was quoted as saying that employers need to develop the talent they can find, rather than "obsessing over the ideal candidate." 
Given how useful training can be anyway for retention purposes, it seems obvious that you ought to hire and train someone with slightly less relevant experience rather than wait five months in the hopes someone will come along and fill the role. That being said, how can you spot the people who will be willing and able to learn fast enough to keep up with the growth of your SME?
Look for the adaptable: Someone's cover letter might not stress their programming skills, but it could still show them as a capable and flexible individual. Start-ups and SMEs, especially in the technology industry, need this. The technology and small business sectors change so fast that adaptability and potential are key here. Look for examples of such things. Ask competency questions about when they've had the rug pulled out from under them or had to learn a new skill, and narrow down on a candidate who will quickly develop the talents you need.
Look for the inquisitive: You can spot these candidates by their CVs and cover letters even before you interview them. They are the ones who want to learn, who see a problem and go teach themselves how to solve it. The ideal is that they've decided to teach themselves to code, or taken up studying HTML. You may not get so lucky. Look for other areas where they've proved that, if they want or need to know something, they've gone out and worked it out for themselves.
Think outside the (data) box: People have come a long way from pigeon holing creative industries as purely the domain of arts students, but we should extend the same open-mindedness to the technical industries. In 2010, Steve Jobs remarked that for technology to be truly great, it must be combined with artistry. This is not just about design, but creativity and free thinking. In the dynamic and ever-changing world of tech, we can't afford to think only in black and white.
Moreover, you mustn't overlook transferable skills. Using a tool like LinkedIn Edu, you can see that many Literature or Philosophy students move into IT or Engineering.  It's not difficult to see how linguists have an aptitude for logic and patterns, or how historians have learnt to handle data and use it to draw conclusions and make predictions. If a candidate discusses how their skills transfer into the STEM world, don't dismiss them. Give them a chance to prove it.
Rebrand Your STEM: This is another area we've come a long way in, but there is still a tendency for roles in tech to seem dry or repetitive. Prove people wrong! Showcase your company culture and show off the fact that tech is always evolving and keeping you on your toes. By doing this you can attract more candidates and make sure you get to choose the very best.
Ideally, you'll know the right candidate when you find them. In the SME world, it's important to remember how vital soft skills and personality fit are to your hiring, so bear these things in mind. In any type of skills shortage, creative hiring can be a fresh and effective policy. It's about not jumping to conclusions, looking for and exhibiting flexibility, and committing to quality training to ensure your graduates help your SME keep its edge in the current climate.
-----
Instant Impact help UK SMEs attract, recruit and retain graduates from top universities. If you're interested in hiring top talent or our Graduate Development Programme, get in touch today!