The Cost Of Recruiting The Wrong Candidate & How To Avoid It
16 May, 2017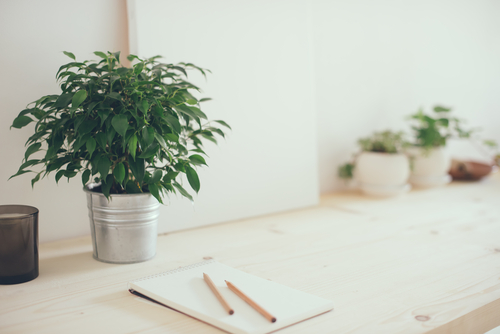 ---
Growing your team is a great thing. It signifies your business is moving forward and is often a very exciting time. But what happens when you recruit the wrong person? Instant Impact explores the costs associated with ending up recruiting the wrong candidate...
Financial: The on-boarding, the time spent training the new joiner, the trade-off compared to a more productive candidate and the cost of re-recruiting, it's not hard to see that hiring the wrong person will incur you a massive financial cost.
Productivity: All the time spent in training the someone means that you're reducing productivity of the more senior staff considerably. This is something which is inevitable when bringing on any new member of staff, however if the new member is then unable to perform even after training, this is simply time lost and not the investment it should be. You've not only reduced your senior staff's productivity but have got nothing back in return.
Morale: Even if you could magically avoid these short-term costs, you will still face other (perhaps more serious) long-term costs. For example the loss of enthusiasm for your senior staff to train new team members around their already busy schedules. There's also the natural negative 'feel' in the work environment anytime a member of staff leaves.
A note for start-ups: Start-up and scale-up companies need to be aware that the costs outlined above are more exaggerated in their case than their larger counterparts. The latter benefit from economies of scale which can better absorb the issues that accompany a bad hire. Start-ups however will really feel these costs - even if it's one wrong hire, their limited resources will be disproportionately spent across the board.
How to avoid costs of recruiting the wrong person
Efficiency is associated with specialisation. The recruitment process entails a lot of time and energy and requires capital, technology and technique. There is little point in trying to master this trade when there are others who specialise in it and are willing to do it for you at a lower price than if you were to do it internally (especially considering the costs of what happens when it goes wrong!)
Here at Instant Impact:
We talk to hundreds of candidates every day; qualifying them, discerning their skills, knowledge, career goals and their suitability to various roles, industries and companies.
We're constantly building our database of high-quality candidates using our Marketing efforts and targeted outreach.
We have invested time and money in getting the best recruitment CRM and ATS (Applicant Tracking System).
And because of all the above we know the best candidates who will meet your criteria and fit in your company culture!
As you can see, you'll be hard-pressed to compete with the efficiency of a recruitment agency such as Instant Impact, just as we couldn't compete with our client, Deliveroo, in building a food delivery app service!
If you have any current staffing requirements, avoid the costs listed above and let us use our expertise to fill your vacancy for you whilst you do your own thing!
---
---