Graduate vs Experienced Hires for SMEs
Graduate vs Experienced Hires for SMEs
26 February, 2015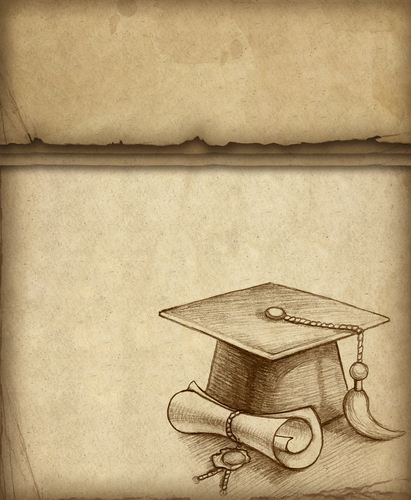 The debate over
hiring recent grads
or experienced candidates is regularly updated. Graduates are proven to be hard working, eager, flexible, and are often the key to future succession planning. Experienced applicants are…well…experienced.
At Instant Impact, we specialise in placing graduates with 3 months to 3 years of experience so safe to say we know a thing or two about this decision employers face. Here are some things you might consider when attempting to decipher your SMEs needs…
Are you thinking long term?
One of the main criticisms of taking on fresh faced employees is that they can take valuable time to train. Yet, it's a necessary commitment if you're addressing succession plans. Coaching a graduate is an investment you can expect to provide good, long term returns.
So ask yourself, do you actually have that time now? Are you looking long term or a quick fix? It's unlikely that a grad will instantly be able to hit the ground running so ensure you have capacity to show a bright eyed twenty something the ropes.
Do you need someone adaptable?
It's by no means a universal truth, but recent graduates are often more mouldable than more experienced hires. Graduates come expecting to learn, experienced hires less so. This means that if the position you're looking to fill requires training and demands the person's adapting to new skills, then a recent graduate might be the best fit. If you need someone to crack on with a common system or type of work and don't have the time or staff to do a bit of initial training, then an experienced hire might be the solution. You should also consider whether or not this position is going to cover a range of responsibilities that would necessitate continuous learning.
Are you getting to grips with new technology?
Because graduates are. Again, this isn't always true, but graduates are more comfortable with new and developing technology or trends than older or more experienced hires who might not have the scope of knowledge that grads do. Is new technology going to be a feature of your SME? It's probably something worth thinking about because, although even the best graduates require a little training or mentoring, they do learn very fast.
Do you need someone flexible?
Not quite the same as adaptable, but it's still an area where a grad might better suit your needs. The experienced hire will be used to a certain set of hours and processes. The recent graduate won't be. What this translates to is something you can best derive from their application and interview, but you might find a graduate more receptive of an unorthodox schedule.
Do you want someone innovative?
By no means does experience stop you being creative, but people often seem to think that a recent graduate or inexperienced candidate won't yet be ready to come up with their own solutions or ideas. In fact the opposite is true. Inexperience forces creation.
What is your office environment like?
If you want someone to get their head down straight away, you probably need to hire an experienced individual. An experienced individual will also most likely fit in with a social office culture, but when hiring a recent graduate a friendly, communicative environment is almost essential in procuring their best work. Graduates are therefore usually very suited to SMEs or Startups, where they can learn and thrive in a fast paced, interactive environment.
These questions should all serve to address the most basic thing you must consider; do you want experience or youth perspective? There's no objective answer to this, and every candidate will be different. There's no guarantee, for example, that a recent graduate will be accustomed to new technology and able to adapt to it, or that the opposite is true of an older, more experienced applicant. Ultimately however, if you've answered 'yes' to the majority of these questions, then you should seriously consider the prospect of hiring a graduate.
————–
Instant Impact is a London based recruitment agency invested in finding the top graduates for paid internships or jobs in Startups and SMEs. Get in touch and give us a ring on 0203 762 2134.
< MORE SMES & STARTUPS: How to Conduct a Killer Interview