Game On: SMEs Too Can Hire and Train the Best Graduate Talent
Game On: SMEs Too Can Hire and Train the Best Graduate Talent
18 June, 2014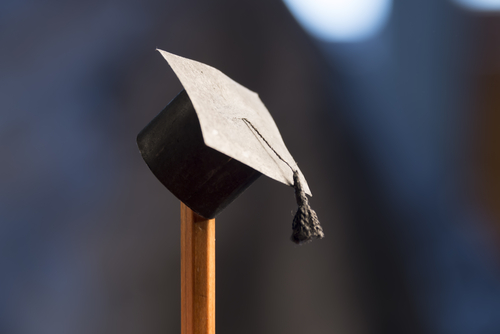 In a business world dominated by big corporate names like P&G, Deloitte and Google all boasting big salaries and brand names to entry level recruits, how can small businesses compete for top graduate talent?
Yet, in an increasingly saturated graduate labour market and increasing competition for graduate schemes, many graduates are now turning their backs on the corporate ladder, looking for a different kind of career opportunity.
You don't need a big brand, large budget or high profile campaign to find the best talent out there. All you need is a clear recruitment strategy. Here are Instant Impact's top 9 tips for snapping up the best.
————————–
1.       When to hire
Don't hire until you have to. If the sole reason for hiring graduates is to provide an extra pair of hands during a busy period, you won't be getting the best deal for them or for your company. Compile a list of tasks that could be delegated and determine where the holes in business output currently lie.
2.       Great Minds
Small business environments aren't for everyone- you need self-starters who are passionate about the opportunities of small businesses and want to drive success and inject new energy into the company. Invest time in identifying skill sets and the personality you require for new recruits.
3.       What is your sell?
Remember just as candidates will be looking to impress, you'll need to impress them too. So you can't offer six figure salaries and a big brand name, but you can appeal to their ambition. You are offering invaluable experience working closely with the Directors, quick career progression and a chance to drive the business forward. This is really attractive for the right graduate who is looking for a challenge.
4.       Structure
Create an internship/graduate programme to sell to grads. Group and present a wide breadth of prospects for the role in an appealing manner. With the next batch of students leaving university this summer, now is the time to do it!
5.       Digital Reach
The digital age has made it easier than ever to advertise jobs and being active on social media is a great place to start - LinkedIn especially is a useful platform to source candidates. Specialised agencies and graduate jobs boards offer opportunities for more young people to find the right role for them. Through building an online presence you'll be in touch with a young professional audience and be readily identifiable to them.
6.       Direct Targeting
To spark interest in the vacancy you can easily target students directly at their universities. Most have careers fairs and events which facilitate face-to-face meets (better than spending thousands on branded stress balls).
7.       Recruitment Agencies
Graduate recruitment agencies like Instant Impact will cut out the long and tedious initial processes such as devising a catchy job spec and sifting through hundreds of CVs. If time is a valuable resource you may want to consider approaching one.
8.       Development of your new hire
Graduates want to ensure they are progressing at the same level as their peer group. The personal and fast-paced nature of SMEs provides distinct opportunities not only for building hard skills related to their specific role but also valuable soft skills – problem-solving, confidence and seeking initiative.
9.       Be All You Promised
Attracting the ideal graduate is pointless if you're going to lose them shortly afterwards. Reflect on whether or not you're delivering the expectation of a starter role in an SME and keeping your new recruit happy and engaged. Push and listen to your new employee and if they rise to the challenge don't hesitate to introduce further specialist tasks. Rewards and incentives and a clear idea of career progression have to be central to their professional development.
Being a small company should never stand in the way of securing top talent. Use this simple recruitment strategy to drive your business forward and compete with the top firms when hiring.
————————–
Author: Hannah Neocleous
Instant Impact is the UK's leading graduate recruitment agency. We specialise in connecting SMEs with top graduate talent. Contact us here for further information on our hiring process.