You've Hired a Gap Year Grad… Now What?
You've Hired a Gap Year Grad… Now What?
25 August, 2015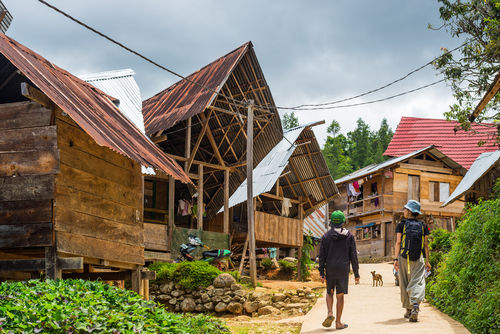 So you've decided to hire a
Post-Uni Gap Yearer.
They impressed you with the soft skills and independence they picked up on their travels and now they're coming into your SME for their first day.
There's actually every reason why graduates with travelling experience should enter the work place with as good a, if not better work ethic and dedication, than someone who hasn't taken the time off. We've previously discussed how a Gap Year can supply a candidate with all sorts of useful attributes that should make them a great employee.
But how do you make sure your new hire doesn't get restless and wistful for the times when they could define their own schedule and venture wherever? How do you stop them getting itchy feet?
Well, SMEs, you're in luck. Not only have you hired a top graduate, but it's very likely that what they liked about their Gap Year will be similar to the things they love about your company. Confused? Allow me:
Independence
Travelling, even when in a group, requires independence and an ability to think for oneself. Whilst this isn't a universal rule, you'll have been able to weed out the co-dependents in the interview process. What then, will this independent thinker find to love in an SME? Probably the ability to head up projects soon after being hired. Or maybe that need to be autonomous in order to handle their widespread work load.
Responsibilities
The majority of Gap Year students are going to have had their fair share of responsibilities. They've probably worked, volunteered, traveled or all and more. If this is the sort of thing they thrive on, then the dynamic and important workload of the SME world should suit them down to the ground.
Culture
Is there such a big difference between corporate and regional culture? In order to fit into either, a graduate must be sociable and adaptable, as well as inquisitive and respectful of new things. We know one of the best things about SMEs is their great office culture. A Gap Year student is likely to see this for the big bonus it is.
So actually, you don't have to do much to ensure that the recent explorer is happy and excited to work at your SME. Just keep stressing those great aspects of your business we've always championed, and they should be just as enthusiastic about your company as you are. A gap year grad should be able to mould into their new role very quickly.
-----
If you've found this blog useful and are considering taking on a graduate, take a look at our stellar track record for placing graduates and interns into SMEs.